Over the past few years, vaping has grown significantly and much of this is due to the mindset that it is safer than smoking traditional cigarettes. People take it as an alternative option to smoking the traditional way. For this reason, vaping has become extremely popular not only with people looking for ways to quit smoking but also with the younger generation. It is becoming a status symbol and attracting the young population to try it out. 
However, there is still plenty of research to be done on vaping as most vape products contain nicotine that may cause addiction. Also, prolonged exposure to such products or not using them in moderation may lead to critical health issues.
In this article, we'll discuss everything about one of the most popular vape pens - The Disposable THC Vape Pen.
First, let's get to know 'what exactly is THC'…
What is THC?
THC or Tetrahydrocannabinol is one of the major psychoactive components found in Cannabis. Cannabis, also known as marijuana, is a psychoactive drug from the cannabis plant. Dronabinol is a synthetic formulation of THC that is FDA-approved to manage nausea, vomiting, etc due to chemotherapy in patients.
When it comes to THC vapes, the substance is used to get users high. THC and CBD are both cannabinoids found in cannabis plants and are also similar in structure. However, THC can make a user experience a high as compared to CBD. Inhaling too much THC oil may cause serious health issues like damaging the lungs.
What is a Disposable THC Vape Pen?
A Disposable THC Vape pen is designed for users who want to experience a 'high' in no time. Vaping involves heating THC oil with a device called a vaping kit or vape pen. These devices consist of three main components: the cartridge, the atomizer, and the battery. The battery provides power to the atomizer so that it can heat the THC oil in the cartridge. The oil when heated turns into vapor which is then inhaled by the users through the mouthpiece.
Most disposable THC vape pens can be easily activated by inhaling or pressing a button. There aren't too complicated settings in these pens as they are designed to be compact and portable. Some vape pens also use a wick and coil system to heat the THC oil. There are also vape pens that use a ceramic heating element. That's why it is important to know everything to choose wisely.
Different Types of THC Vapes
Delta 8 Vape
HHC Vape
Delta 9 Vape
THC-O Vape
Live Resin
Disposable THC Vape Pens
What Makes Disposable THC Vape Pen a Popular Choice?
Here are some features that make Disposable THC Vape pens a popular choice among vapers…
Connivence: Disposable vape pens are small, compact, easy to use, and travel-friendly.
Affordable: There are many affordable options available out there, making them accessible to all consumers.
No Maintenance Required: There's no need to refill or recharge disposable vape pens, making them a hassle-free alternative.
Saves Money: Because they are disposable, there's no need to spend money on buying any additional equipment or replacement parts.
Minimal Odor: They produce minimal odor and come in a huge variety of different flavors, making them a great option for those who need to consume THC discreetly.
No Smoke: Unlike traditional cigarettes, vaping does not produce as much smoke, and also the vapor goes away instantly.
Variety of Flavors: Disposable THC vape pens are available in a huge variety of flavors, making them even more enjoyable and satisfying to vape.
Top 5 Strongest THC Vape Pen or Cartridges of 2023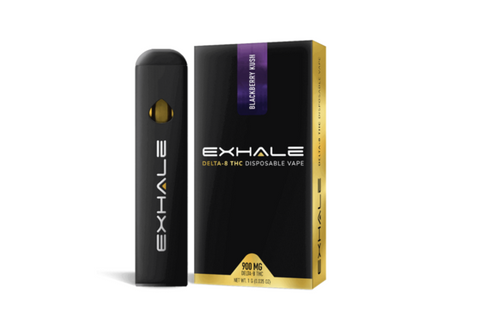 Here are our picks for the strongest Disposable THC vape pen from the most reputable brands on the market.
Binoid Disposable THC Vape Pen
: Binoid is one of the most popular cannabinoid brands providing the best overall THC vape. These disposables come in two strains, the classic GSC strain, and Berry Gelato. The first one is ideal for those looking for giggly effects while the second one is for relaxing and reducing stress.
The Exhale Wellness THC Vape Pen:
One of the best brands out there offering all hemp-based products along with great customer service and product potency. It uses 100% organically grown hemp and natural ingredients. The Delta 8 THC cartridges are made from high-grade THC distillate and are available in many different flavors. 
Kushy Punch Disposable THC Vape Pen
: The brand is known for offering products that are free from harmful contaminants and additives. The THC vape pen is made from locally sourced full-spectrum oil and tested for the highest standards of quality. The vape pen has a compact design and offers an instant draw. Moreover, it comes in many different flavors. 
PAX Era Pro
: One of the most technologically advanced THC vape pens featuring temperature control and Bluetooth connectivity. The brand is known for providing high-quality products that come equipped with a powerful battery. The vape pen features a compact design, color LEDs, instant draw, and complete discretion. 
BudPop
: One of the strongest Delta 8 THC cartridges that features remarkable hemp quality, delicious flavors, and a compact design. The brand is known for its manufacturing transparency, making it a reliable platform to buy vaping products. The products are made from 100% organically grown hemp that is extracted via a CO2 extraction method.
Apart from the above-mentioned Disposable THC vape pens, there are countless brands and models available that you can compare and choose from.
Risks and Precautions While Using Disposable THC Vape Pen
Dependency or Addiction
While vaping THC oil may be a more satisfying method of consuming cannabis, it may also cause addiction. With the ease of access and a wide range of products available, users may find themselves looking for more options and using them more frequently.
Quality Control
Although there are many affordable or low-price options available in retail stores, the quality is often questionable. Although THC products are regulated by the concerned authorities, there is no guarantee that every product meets the set quality standards.
Potential Health Issues
Overuse or addiction to THC-containing products may cause critical health issues such as respiratory problems, lung issues, etc. While using such products, it is important to be aware of the potential health hazards.
How to Find a Reliable Vape Vendor to Buy THC Vape Pens?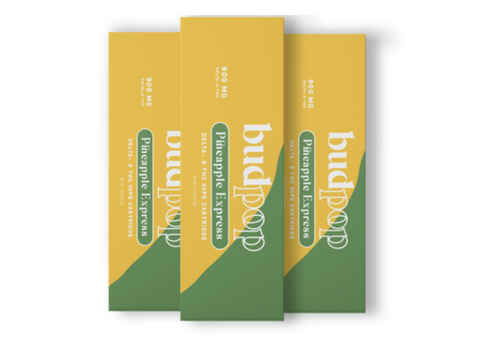 With so many vape brands and options available in the market, it can be challenging to find the best platform to buy disposable THC vape pens. To make it a bit easier for you, we've discussed a few tips to find a reliable vape vendor, check them out…
Research, Research, and Research: Yes, you read that right because researching is the best way to spot a genuine vape vendor. Make sure to double-check for phishing attempts or rogue sellers.
Compare Prices: Price comparison is imperative as you may find a good deal with a different supplier. Also, consider any additional charges, delivery fees, custom options, taxes, etc.
Don't Go For Cheap or Heavily Discounted Products: Going for cheap and unknown brands may cost more in the run as the product might be of poor quality.
Check Quality Standards: Check the type of processes and materials used for manufacturing, any tests conducted, the level of customer service they provide, etc.
Look at Reviews: It is vital to read reviews written by previous users, e-cigarette experts, or hobbyists who have used the Disposable THC Vape Pen.
FAQ: Know Everything About Disposable THC Vape Pen

 
What is the strongest form of Disposable THC Vape pen?
According to users, Binoid is leading by providing the strongest Delta-8 THC vape cartridge with the highest grade of a 99% delta-8 THC oil vape.
What is the best THC vape pen?
Exhale Wellness is the best overall weed pen as compared to many other brands in a similar category. Though the product is new, it offers great quality.
What is the main ingredient found in Disposable THC Vape pens?
Hemp or THC, as the name suggests, is one of the main ingredients in any disposable vape.
How long do Disposable THC vape pens last?
Most disposable vape pens are designed for usage when traveling, the battery and cartridge run out almost simultaneously.
How many puffs are there in a 1-gram disposable vape?
Most 1-gram disposable THC vape pens will give around 300 puffs but it may also depend on the frequency and usage.
Are there Disposable THC vape pens?
Yes, you can find a huge variety of disposable THC vape pens, and hemp or THC is one of the main ingredients found in them.
How many hits does a THC disposable vape pen have?
A disposable THC vape pen can last for around 150-300 puffs but taking longer puffs might not last as long as it would for smaller puffs.
Trending Wholesale Vape Supplier - UPENDS
Looking for the best wholesale vape supplier? UPENDS brand is known for using the highest quality standards for manufacturing and distributing vaping products. It offers a wide range of products, including Disposables, Pos Systems, Pod Mods, and Accessories.
UPENDS' mission is to provide a quality vaping experience at an affordable price. It also aims to provide an effective alternative to traditional cigarettes to the global audience. The vaping products manufactured by the company feature a minimalist design, ease of use, quality, and affordability.
In addition to providing stylish yet functional vaping products, the company is dedicated to providing the best customer service.
As the company has a global presence, it looks for wholesalers and distributors to reach out further. If interested, contact UPENDS for further details…