It is no new information that disposable vapes have been in existence since vaping became common in the cannabis community. As years went by, it would eventually become one of the most prominent ways to start vaping in the process. They are mostly a fan favorite for many, on account that they are easy to use/navigate and they offer a stress-free and convenient means of getting your daily portion of nicotine without the need of committing to a full vape setup.
With numerous kinds of disposable vapes in circulation, it can often be a daunting task to find that perfect fit. Fortunately, you don't have to worry anymore as here is our detailed view on the Convert disposable vape, including its benefits and drawbacks as well as the best brands to try.
What is a Convert Disposable Vape?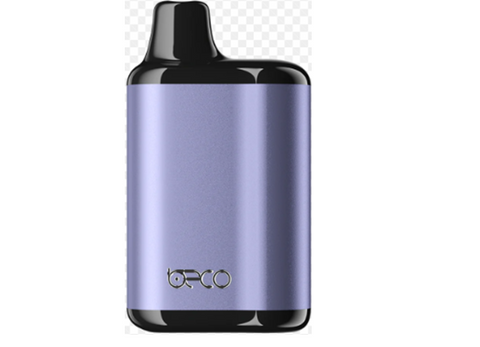 In the world of vaping, the convert disposable vape is a somewhat new concept, and though they are upcoming, they have successfully managed to make a lasting impression on their users on account of being able to deliver an elevated experience and soothing feeling. The idea behind a convert disposable vape is that when you buy a starter kit for the first time, like the "ASDF Convert 10,000 disposable pod", it usually comes with a single battery and a flavor cartridge.
You can keep the body that contains the battery after the content has been exhausted, and then later choose to purchase another flavor cartridge, which is relatively cheaper, and clip it to your starter kit battery. In the long run, this one single device is environmentally friendly and easily affordable especially if you prefer to vape mostly disposables. With the convert disposable vape, you also get to enjoy numerous strains of rich flavors, each promising a new experience and relief. 
General Features
One feature that is common with a lot of disposable vape brands and products like that of the Convert Disposable is that they offer a wide variety of flavors. This is one major reason why they are perfect for first-time vapers as they get to go through the numerous strains available so as to find the one that best suits their preferences. The convert disposable vape also offers high-grade packaging with carefully formulated content, safe for the final consumers.
A core advantage that most people are on the lookout for when searching for the best disposable vapes to purchase is its ease of use, convenience, and portability. A vape that embodies all these qualities further makes it easy for the user to always have around. In other words, a compact vape allows for easy mobility from one place to another. You can either choose to place it in your pockets, bags, or purse. In addition, its simple design allows for discreet use in public without attracting attention.
Affordable and Cost-effective
With the convert disposable vape, you get the best of both worlds, high product quality, and low costs. Anyone looking to experience what vaping feels like and isn't financially buoyant doesn't need to despair as you don't have to pay a huge amount of money to get one. A standard quality disposable vape costs as low as 25 dollars which is a reasonable price, not to mention, that at such low price, you can get even a high standard vape tool. So you don't need to break your piggy bank or withdraw so much from your limited reserve before you can get the best.
The convert disposable vape is built differently, and its performance is compared to none. This compact-sized vape tool boasts a high level of efficiency and by easily maintaining an impressive smoke production, it is capable of lasting for a reasonably long period of time. As earlier implied, the convert disposable tool is highly encouraged for beginners and first-timers, it overs over 200 puffs and users start feeling the effect almost immediately. It boosts creativity and offers mental relaxation and a calm state of being.
Another essential advantage of the convert disposable vape is that they don't require periodic cleaning or any form of maintenance. If you are familiar with how disposable vapes work then, most likely you already know that after the content has been exhausted, you can easily dispose of it, or recycle depending on which you prefer. The convert disposable vape encourages a lot less environmental electronic waste as compared to other kinds of vape.
So, what are the top Convert Disposable Vapes to check out? Here are our top choices and what we think about them.
Relevant YouTube Videos
Convert Disposable Vape Reviews: Is the Convert Disposable Vape Good?
ASDF "Sea Salt Passion Fruit" Convert Disposable Vape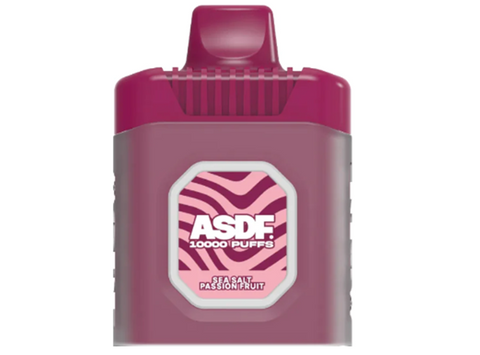 The ASDF Convert 10,000 disposable vape is a relatively new convert vape product that comes with the significant improvement compared to its predecessors. Once exhausted, you can choose to change the flavor cartridge while still retaining the body containing the battery. It is also an easily affordable alternative if you prefer to vape mostly disposables. They also come in mix-and-match colors and the brand prioritizes higher quality control on the batteries hence their long-lasting nature.
Features
They contain 20ml of salt nicotine
500mah capacity which is a good deal for a long-lasting battery
They are relatively lightweight due to their high-quality plastic body
They are fitted with an adjustable airflow at the bottom of the product to enable users to customize their preferred cloud protection
Rechargeable and Disposable
Offers up to 10,000 puffs
Pros
They are easily affordable
Less environmental electronic waste
Mix and match color designs
Offers a unique and elevated experience
Compact and discrete
Cons
Contains nicotine which is a highly addictive substance
ASDF "Banana Berries" Disposable Convert 6500 Puffs Vape
Compared to the 10,000 puff ASDF convert disposable vape, this type offers a slightly less amount of puffs which amounts to only 6500. It however provides top-notch packaging and a decent amount of flavoring. They are easy to navigate and their compact and portable size also offers the advantage of discreet use in public and hassle-free transportation in your purse or back pocket. Their performance is impressive as users are guaranteed to instantly feel its effect almost immediately. It promises a unique and eye-opening experience.
Features
Natural and organic flavoring
Simple and efficient design
Decent battery life
Portable and discreet
High-quality packaging to safeguard product content
Pros
Super easy to use and operate
Requires less maintenance which makes handling a whole lot easier
Affordable and cost-effective
It doesn't give off any foul odor or smell
Induces a calmer state of mind
Cons
Not as strong and durable as other modifications
FAQs about Convert Disposable Vape
How long does a convert disposable vape last?
This greatly depends on how often you use it as well as the number of puffs that your vape comes equipped with. For context, the 10,000 puffs vape will no doubt last longer than the 6500. One major determinant in how long your vape will last is connected to how long you inhale for and how hard you inhale. The reality though is that most disposable vapes are capable of lasting most people a day of use.
Where can I purchase a convert disposable vape from?
There are many places where one can buy a disposable vape, however, there are not a lot of places that offer original and high-quality vapes. So if you want to escape the numerous counterfeit and fake products in circulation, it is important for you to purchase only from a certified and trusted retailer like UPENDS, or directly from the website page of the brand. A lot of times when you buy directly from the manufacturers, you get to enjoy certain benefits like bonuses and discounts.
Is the Convert Disposable Vape Safe?
The safety of a disposable vape comes down to the kind of ingredients and other agents used during production. There are some disposable vapes that are formulated using certain solvents and ingredients that are rather harmful to a consumer, especially with prolonged use of the vape. Also, the convert vape contains certain amounts of nicotine which is a very addictive substance. This is a major reason why they are not encouraged for long-term use.
Is the Convert Disposable Vape costly?
Fortunately, they are not. This is one major advantage that they offer especially as you don't have to go broke before you are able to purchase a convert disposable vape. They are easily affordable, plus you get to enjoy a high-quality vape product that guarantees a unique and soothing experience.
Best vape wholesale supplier-UPENDS
Looking for top-notch vaping products at affordable prices? UPENDS is the perfect store for you. We are a reputable retailer of e-cigarette disposable vape brands, and we take pride in offering only the best products sourced from trusted factories in China.
Our team of experts specializes in research and development and carefully monitors every product to ensure that it meets our high standards of quality and excellence. With UPENDS, you can rest assured that you'll have access to a comprehensive catalog of premium disposable e-cigarette products that boast superior quality, taste, design, and appearance.
Whether you're a seasoned vaper or a beginner, UPENDS has something for everyone. Our extensive catalog means that you'll almost always find whatever you're looking for. So, come experience the best in vaping with UPENDS today.
UPENDS is looking for authorized disposable e-cigarette agents, distributors, wholesalers worldwide, if you are interested, please contact us now!