Vaping is the best and much safer substitution for smoking. Vaping ensures that the combustion of tobacco leaves that react with thousands of chemicals is done away with. As a result of this, vapers are not exposed to the high number of carcinogens that are in cigarettes.
According to Cloudscape, vaping is a viable alternative to smoking that has beaten all odds and emerged successful in helping millions of smokers quit smoking. It is Cloudscape's goal and ambition to make the process of quitting smoking as simple as possible.
Cloudscape is wholeheartedly committed to helping you quit smoking. It provides you with the correct vaping products at a relatively low cost. It also assists you to choose the best vaping products that suit you from their stores.
Let us keep reading through this guide to learn more about Cloudscape.
What Is Cloudscape Vape?
Cloudscape vape shop was established and started a decade ago, that is, the year 2013. The owner of the Cloudscape vape shop is Natalie A. It has its headquarters situated at Torrance in the United States. Since its establishment, it has been on a journey mission to embrace and promote the best vape lifestyle to local communities in California and international communities as well. Since its establishment, it has helped thousands of individuals quit smoking.
 The Cloudscape shop has a wide range and selection of electronic cigarettes and accessories, e-liquids, and flavors. The Cloudscape shop offers a user-friendly atmosphere that will give you the best vaping experience you can ever imagine.
If you are in Los Angeles and you want to locate a vape shop, follow this location to locate the Cloudscape vape shop.
17494 Hawthorne Blvd
Torrance, CA 90504
You will never like it if you visit a shop and find it closed. At Cloudscape Vape Shop, you are provided with the weekly operating hours. They are open seven days a week. The open hours are as follows:
Monday 9 AM-9 PM
Tuesday 9 AM-9 PM
Wednesday 9 AM-9 PM
Thursday 9 AM-9 PM
Friday 9 AM-10 PM
Saturday 10 AM-10 PM
Sunday 10 AM-10 PM
Throughout its operation, the Cloudscape shop accepts the following;
Accepts credit cards
Accepts android pay
Accepts cryptocurrency
Accepts apple pay
Mask required
Bike parking
Private lot parking
Wheelchair accessible
Open to all
Dogs are allowed
Staff wears masks
Main Cloudscape Vape Products Review.
Cloudscape vape shop, the best vape shop in the 21st century, provides you with all that you need to fulfill your vaping experience. It allows you access to a wide selection of products, all the way from vaping devices to accessories that complement the vaping devices. The products that are offered by Cloudscape include;
E-liquids
Disposables
Pod systems
Starter kits
Tanks
Accessories
VGOD
Let us now dig deeper into these products individually and have a wonderful view of Cloudscape products.
E-liquids
Cloudscape Vape Shop strives to offer you up-to-date premium E-Liquids to provide you with a renewing selection for you to choose from. All the E-Liquids stocked and sold are of U.S origin. The E-liquids are acquired directly from the manufacturer, hence ensuring that you get them and enjoy their high quality, purity, and safety. Cloudscape offers the best to its customers and, hence, their pride. The E-Liquids come in a variety of categories like Dessert, Fruit, Tobacco, Drinks, and many more.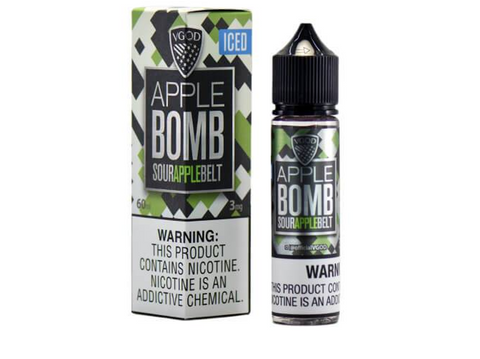 Most E-Liquids come in a bottle of 60ml with a nicotine strength of 3mg. This 60 ml capacity can serve you well in the long run. You are in the position of filling your vape device several times before the capacity gets depleted.
The E-Liquids are available in a wide variety of flavors, some of them include:
VGOD Lush Ice
VGOD LUSCIOUS
VGOD Cubano
VGOD Mango Bomb
VGOD Berry Bomb
VGOD iced Purple Bomb
VGOD Apple Bomb
Disposables
Cloudscape offers you a variety of disposable vaping devices. From the wide range of disposables, you stand a chance to choose the one that suits you well. Cloudscape presents you with disposables from well-renowned companies around the globe, thus ensuring you get the best experience in your vaping process.
Some of the disposables offered include:
Flum Pebble 6000 Puff Disposable Device
Flum Float 3000 Puff Disposable Device
Lost Mary, OS5000 5000 Puff Disposable Devices
Jam Monster, Monster Bars 3500 Puff Disposable Device
Pod systems
Cloudscape vape shop gives you a chance to experience the best vapes from leading vape manufacturers like Voopoo, Suorin, Aspire, SMOK, and MYLE. These pod systems have made vaping much easier and more convenient. They are portable, and you can take them along when you are on the go. They help you switch between flavors easily. These pods are low-wattage devices for highly concentrated salt nicotine E-Liquid.
Disposable pods such as STIG are sold in packs of three that allow for an effortless and instant vaping experience. Open pods grant you an opportunity to fill your pods with any flavor from any E-Liquid manufacturer you choose.
Starter kits
When you purchase from Cloudscape, you are assured of authentic devices. Cloudscape e-cigarette shop only carries leading brands like Smok, Vaporesso, and Suorin Sigelei. So, if you are wondering where to get the best e-cigarette vaporizer, look no further. Cloudscape is the best choice for you. At Cloudscape, you get a chance to purchase everything you need at once, hence saving you money and time.
Tanks
The Cloudscape vape shop offers you a wide variety of Vape Tanks, all the way from replacement coil systems to RTA rebuildable tanks. As a result, you get a chance to tweak your ohm readings and surface area for more flavor and vapor.
Let us have a look at the hot new tank to the vaping market; the VGOD Trick Tank is a high-density bottom airflow tank that employs a parallel style coil head producing high vapor and flavor.
Replacement coil tanks are more suitable for those users who are always on the go or those who do not like Building. For those who are looking for a particular vaping feel, whether it be Temp, Throat Hit, or cloud production, RTA's or RDTA's are the best options for them.
Accessories
At Cloudscape Vape Shop, you are going to get all that compliments on your vaping devices. If you are looking for a charger for your batteries or just a stylish piece to carry your prized Box Mod, Cloudscape has got you covered. At Cloudscape, accessories consist of cotton, replacement coils, chargers, glass caps, batteries, and many more accessories.
VGOD
VGOD E-Liquids are the best choice for those who love flavor and vapor. Cloudscape Vape Shop connects you to a well-renowned E-liquid company, and Trick Team is the VGOD company. All its E-liquids are produced, verified, and packaged in the USA using only the best USP ingredients, guaranteeing a safe vaping experience for all its customers.
Why Chose Cloudscape Vape Shop
Cloudscape vape shop is a company that has its customers' needs at heart. From its day of establishment, it has been striving to ensure that it helps its customers quit smoking for good by providing an alternative to smoking. Vaping has shown tremendous work in reducing the smoking population in a very drastic manner. Through vaping, the cancers that had been caused by smoking have also dropped by a very significant figure.
Cloudscape vape shop has been at the top in ensuring that you get the best out of it. That is why it has collaborated with many companies with a very good reputation all over the world. Some of the companies include Smok, Vaporesso, and Suorin Sigelei. At Cloudscape, you will get the best that you can imagine.
Cloudscape offers you advice on the best devices that suit you. As a result, you are going to experience devices that are well-compatible with you.
Cloudscape operates in hours that are user-friendly. On most days of the week, it operates from 9 AM to 9 PM and other days from 10 AM to 10 PM. They are also open in all through the week.
Alternative Vape Equipment - UPENDS UpBar GT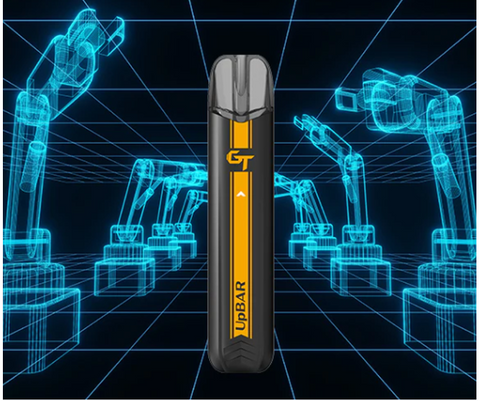 The UPENDS UpBar GT is one of the best vaping devices in terms of giving you a fantastic vaping experience. It is manufactured and produced by the UPENDS company, which is based in China and has gained experience for more than ten years.
The UPENDS UpBar GT has a slim design that is streamlined and contoured to sit comfortably in the hand. It is an outdraw-activated device with 2ml E-Liquid. Its V-shaped structure is said to accelerate vapor production, decrease condensate, and improve flavor quality.
The UPENDS UpBar GT offers you multiple flavors to ensure that your flavor preferences are taken into consideration. Its flavors include Banana Ice, Ice Mint, Tobacco, Blueberry Ice Peach, White Peach, Lemon Mojito, and Mixed berries.
Wholesale Vape Equipment Supplier: UPENDS
The vaping industry's premier and most prestigious brand is UPENDS. It is a well-known company for the production of vape products of the highest caliber. It aims to produce high-quality, user-friendly products with a variety of mouthwatering tastes to pick from at affordable prices.