Disposable vapes are referred to as "disposable" because they are used only once and disposed of once their batteries have been consumed. Most disposable vapes are manufactured from plastic and, inside, contain an e-juice reserve with a lithium battery that powers everything along. Disposable vapes are simple to use with zero learning curve, are available anywhere, and are affordable.
What is Blaze Disposable Vape?
The blaze Disposable vibe has taken the vaping market by storm with its attractive flavors and convenient design. Blaze disposable vape, therefore, refers to a one-time-use electronic cigarette that comes pre-filled with an electronic liquid. These blazes are fitted with an in-built battery that provides several flavors to meet users' different preferences. Blaze disposable vape comes with benchmarks that change the flavors of the users. They also provide a way to try out a wide array of flavors without committing to a large bottle of e-liquid.
Specs
Approximate 2500 puffs per device
Available in packing of 1
600mAh Integrated battery
0% and 50MG nicotine by volume
Disposable
Design
Size, weight, feel, and features
The Blaze disposable vape provides a satisfying vaping experience with its impressive weight, size, features, and feel. Each disposable device is designed to deliver approximately 2500 puffs, ensuring long-run enjoyment without the need for any replacements. Also, the Blaze disposable vape is designed to be disposable, thus removing the hassle of recharging or refilling. Furthermore, the Blaze vape is powered with a 600mAh batter offering reliable performance throughout its utilization. It also provides a flavoring and smooth vaping experience because it has about 5% and 50 MG per volume nicotine content.
Battery life and charging
The Blaze disposable battery is basically 400mAh to 750mAh, which is the measurement unit that showcases the amount of charge these devices hold. The battery life of this device is designed to last for a period of approximately 2500 puffs which ensures that the users have a long vaping experience before disposing of the device. The entire device can thus be safely discarded upon depletion of the battery. The battery is engineered in a way that they are not rechargeable and thus gets disposed of.
Ease of use
Not only the Blaze disposable vape is incredibly easy to use, but also a portable and convenient vaping device. The device is designed in that they are no need for you to worry about refilling e-liquid or complicated settings. The user is only required to remove the device from the package box and consume it readily. The seamless vaping experience is enhanced with the draw-activated mechanism, which also eliminates the need for switches or buttons. The Blaze disposable vaping device is pre-filled and allows about 2500 puffs. Two thousand five hundred puffs are a big number and thus can allow the user to enjoy a long period before disposing of the device. The device offers a user-friendly and hassle-free experience for both beginner and experienced users. Blaze disposable vape is simple and has a big puff count, and this makes it a convenient choice for vapers.
General Performance
The Blaze disposable vape provides a consistent and reliable performance for users. With the help of its 600mAh battery, it offers about 2500 puffs which ensure that the vapers have a long-term experience without the necessity of many replacements or refills. Also, the Blaze disposable vape is designed in a way that it offers a flavorful and smooth vaping experience courtesy of the 50MG and 5% nicotine content per volume. Furthermore, the Blaze disposable vape's draw-activated mechanism contributes to its convenience and its ease to use. Vapers can effortlessly inhale from the device without the need to press any switches or buttons, making it friendly for both experts and beginners. The Blaze disposable vape also is pre-filled with e-liquid, thus eliminating the need for refilling, making it convenient for the vapers to choose and use the device. Generally, in terms of "ease to use," flavor delivery, and "battery life," the Blaze disposable vape offers excellent performance and a satisfying vaping experience without maintenance and refilling complexities.
Pros
It features high portability
It has a high puff count (2500 puffs)
It is affordable
It requires no maintenance
It offers a wide flavor variety
It displays a level of convenience
Cons
It has a limited battery life
Potential cost accumulation
Manual, Review & Instructions
The Blaze disposable vape comes with a direct and user-friendly operation that makes it easy for vapers and beginners to use. Nevertheless, it is important for the user to familiarize with the device before utilizing it. The package contains an instruction manual that offers comprehensive information regarding its utilization. The manual covers important aspects such as disposing of the device, activating the device, and opening the package. Also, the manual offers safety guidelines and instructions for proper storage of the device.
The device has gained positive feedback from the vapers, as they appreciate the convenience that comes with the device. The broad range of flavors that comes with the Blaze disposable vape offers users a variety of tastes and thus are highly recommended by the users. Some vapers mention the affordable cost of the Blaze disposable vape, which makes the device competitive against other vapes.
Check out the following Blaze disposable vape blends that are available in the current market;
Banana Lucious 50MG 8ml 10 Pack
This flavor provides a creamy and sweet taste of ripe bananas and an enjoyable and smooth vaping experience with a nicotine strength of 50MG per 8ml
Berry-Naugthy 50MG 8ml 10 Pack:
Berry-Naughty vape offers a mix of juicy and tangy berries for a fruit vaping experience. It has a 50MG per 8ml nicotine strength and provides a satisfying and flavorful vape experience.
Fresh Mint Ice 50MG 8ml 10 Pack
This blend offers a refreshing and cool vaping experience with an invigorating mint taste and a touch of icy methanol. It has a 50MG per 8ml nicotine for you to enjoy smooth throat hits.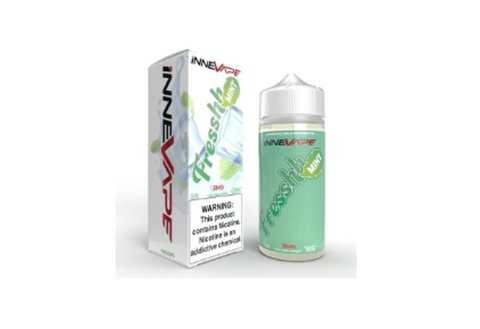 Frequently Asked Questions
How long does the Blaze disposable vape last?
How long the Blaze disposable vape lasts depends on individual utilization patterns. Each of the Blaze disposable vapes I designed to offer about 2500 puffs, but its life span depends on the frequency and length of inhalations that a user takes. For instance, heavy users who take longer puffs may deplete the device in a shorter time, while light users who take short puffs may deplete the device for an extended period of time. Also, since the battery life and e-liquid are intertwined, it is important for you to note that the device should be disposed of after depletion. Ultimately, the device provides a long-lasting vaping experience when compared to other competing vape products enabling its consumers to use the device for a longer period before disposing of it.
How do you charge the Blaze disposable vape?
The device is not designed to be recharged because the battery life and the e-liquid are intertwined. This means that upon depletion, the user should dispose of the device. The design, therefore, eliminates the need for charging ports and cables, making it convenient and easy for utilization. The disposable nature of this device ensures that the vapors utilize it till the battery is depleted and then dispose of it and replace it with a new device.
Is the Blaze disposable vape worth it?
The worthiness of the Blaze Disposable Vape entirely depends on individual needs and preferences. One of the factors determining the worthiness of the device is convenience. The device provides a hassle-free vaping experience with no necessity of recharging or refilling, and if convenience is the factor, then the vape is worth it. Another factor is portability. The Blaze disposable vape is designed with a small size and is thus light to carry around. Another factor is flavor variety. The Blaze disposable vape offers a wide range of flavors that vapers choose from. If flavor variety is important to you, then the Blaze Disposable vape is worth to be considered.
How many hits are in a Blaze Disposable vape?
There are an approximate total of 2500 puffs in a Blaze disposable Vape. Nevertheless, the last of this puff count can significantly vary based on the user's vaping behaviors and patterns. Those who take long puffs tend to deplete the device quickly compared to those who take shorter puffs. However, this device provides users with a generous number of hits allowing them to have a long-lasting vaping experience.
Why is my vape pen not working?
There are many ways use to rejuvenate your pen. One, you need to check the battery and ensure that your pen's battery is charged. The next step is to clean the residue or dirt that may have amassed on the pen's connections or battery by using a soft cloth to ensure that the connectivity remains good. The next step would be checking for airflow blockages to ensure that there are no barriers to air ventilation. Considering all these steps will help you resolve the issue with your pen.
UPENDS: Wholesale Vape Equipment Supplier
For an enhanced vaping experience, visit UPENDS.com, as this site provides you with vaping products that are of high quality and satisfying. The site is committed to offering perfectly designed vape products that meet the needs and preferences of its customers. Furthermore, UPENDS sells its vape products at affordable prices.