Is monster vape labs your favorite e-juice company? Then you've got good taste. This company is famous for its various vape juice brands like Jam Monster, Fruit Monster, Frozen Fruit Monster, Custard Monster, The Milk, Classic Series, Cream Team, Ice Monster, and Lemonade Monster.
Therefore, which of these monster vape labs brands is ideal for you? Suppose you don't have a choice yet. You will have once you complete reading this guide.
So, today you will learn about the best monster vape juices and more.
What is Monster Vape Juice/E-Liquid?
This is a vape juice company that makes different brands of e-juices that are on the market. These brands include custard monster, frozen fruit monster, tobacco monster, and more.
Additionally, monster vape juice is a premium e-liquid that will satisfy your vaping desires. This is because you will get different varieties of monster vape juice at an affordable price.
What Does Monster Vape Juice/E-Liquid Taste Like?
No one taste can describe monster vape juice. But what we can confidently tell you is that this vape juice is delicious, sweet, unique, and satisfying. Once you take a puff, you will leave wanting more of this e-liquid. Also, it has a taste of all the ingredients used in making the specific vape juice.
Top 5 Monster E-Juice/E-Liquid Flavors
There are various monster vape juice brands. But in this section, you will learn about the best monster e-juices.
Killer Lemon Tart
The killer lemon tart by monster vape labs is under the classic series brand. This e-juice uses zesty lemon custard, golden buttery crust, and creamy whipped meringue. Killer lemon tart is available in 10ml and 50ml short-fill.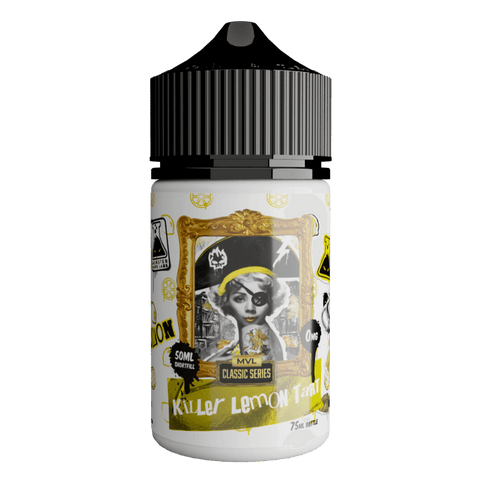 Apricot Jam Monster
Are you a fan of the jam monster vape brand? Then it would help if you tried out apricot jam monster vape juice. This e-juice has a mind-blowing taste as it is made using apricot jam and topped with savory butter. It is available in 0mg and 20mg nicotine levels.
Strawberry Lemonade Monster
Do high amounts of vapor excite you? Then the strawberry lemonade monster should be your best choice. This is because it has a 75% VG and 25% PG. Additionally, this e-juice is made using ripe, yellow lemons and fresh strawberries. This makes it have a sweet and sour taste that excites your taste buds.
Cinnaroll Cream Team
The cream team is another brand of monster vape juice. Among the three vape juices under this brand, the best is the Cinnaroll cream team. This e-liquid is made using smooth cream and sweet cinnamon. Thus, making it have a sweet and flavorful taste. Additionally, it has 0mg of nicotine which is best for you who don't use nicotine.
Strawmelon Apple Ice Monster
Icy vape juices are the best and most refreshing on the market. However, which is the best? Under monster vape juice, Strawmelon apple ice monster should be your choice. It tastes like strawberries, watermelon, apple, and ice.
Thus, making it delicious for vaping needs. It is packed in a 100ml chubby gorilla bottle and has a 75/25 VG/PG ratio.
If you need wholesale vape products, you can contact UPENDS and become a distributor of UPENDS.