Every time should be a fun time. You need a companion who helps you elevate your mood and bring the ultimate happiness that you deserve daily. You can counter low times and spice up every exciting moment in your life by involving vaping as one of your hobbies. The art of vaping becomes even more fun if you engage the right vape devices and related vape products. There is a drastic increase in the vape product models in the market, most especially electronic vape devices.
Finding the most appropriate electric vape device can be hard as they are flooded in the current vape product market. This guide is prepared for you to navigate to the best Electric vapes that will assure you of absolute satisfaction, reliability, and other features you will love to see in your ideal vape device.
What are Electric Vapes?
Before you venture into the best Electric vapes, you need first understand what Electric vape devices really are. Electric vapes are battery-powered vape devices that are designed to create an aerosol that resembles water vapor and contains nicotine, flavoring, and other essential chemicals. The aerosol that is produced by Electric vapes is then inhaled into the lungs, and the nicotine and other chemicals cross into the bloodstream and cause the desired effects to your body.
Check out the following easy-to-use, pleasing vapor-producing, simple, and hassle-free charging Electric vapes that will make you a happy vape user;
Electric Vape Equipment Review
Vaporesso Xros 3 Mini
This is an excellent performing Electric vape that is best recommended for beginners in vaping. This compact vape device model features an impressive battery life. The vape battery is designed to feature a large capacity of 1000mAh that can keep you vaping for the whole day or even for two days, depending on the frequency of use.
This Electric vape employs fixed-col pods that are designed to allow inhale firing and other automatic settings. You will be impressed by the ease of use as it offers you comfortable grips. It is easy to fill and attach the pod to this device for you to proceed with your vaping fun moments. There is a 0.6ohm Xpros coil that offers you a restricted direct-to-lung inhale vaping that combines with the already existing mouth-to-lung vaping mode.
Aspire Vilter   
The Aspire Vilter is a great Electric vape device that comes with a soft tip filter that simulates the real look and feel of a cigarette. This Electric vape is known for its great capability to help those who smoke quit and hence employ a healthier way of nicotine consumption. The vape device is highly lightweight as it measures 30 grams, and this Is the core factor behind its exceptional portability.
This rechargeable vape device offers its users great flavor as it is budget-friendly. The vape device is highly economical with the vape e-liquid. You love the ease of use that comes with the Aspire Vilter, as it can proudly be used in public as it features a highly attractive physical design.
Smock Nord 2
If you are searching for a compact, stylish, and flexible Electric vape that will bring you the satisfaction and fun you require, then the Smock Nord 2. This Electric vape device model is designed to offer a 1500mAh rechargeable battery that has a long-lasting performance. Unlike most vape devices, the Smock Nord 2 is compatible with lower resistance coils for denser and thicker vapor. You will appreciate the comfortable duck-billed mouthpiece that will allow you the whole vaping session with this Electric vape.
Thanks to the versatile nature of this vape device, it allows you to enjoy different e-liquids depending on the coil that is employed. Higher resistance coils, for example, 1.4ohm, are meant to deliver mouth-to-lung vaping with nicotine salts that are contained in 10ml e-liquids that also feature VG: PG of 50:50. There is also the 0.4ohm mesh coil for e-liquids that feature a 70/30 PG/PG ratio.
Geekvape Z200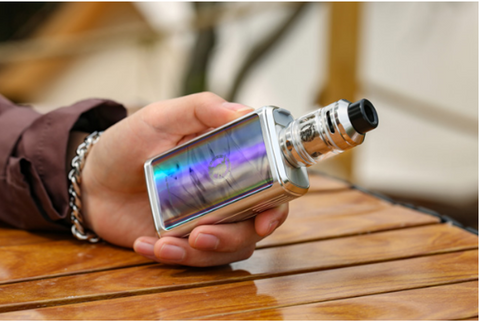 Every vape user admires the wide range of amazing features that are offered by this Electric vape. This is the most advanced high-powered mod kit that will suit every cloud-chaser. This vape device offers you multiple mods that will offer you the flavorful clouds that you will enjoy. You will be impressed by the rechargeable battery that is powerful enough to help you vape for up to three to four days for every complete recharge. The charging port is just situated at the top side of the mod.
You will be excited by the powerful mod performance that this electric vape delivers. The vape device comes with four amazing vaping modes you will like to experience. There are the power, Bypass, TC, and VPC vaping modes. There is the handy smart mode that automatically selects the required wattage and hence protects the device's coil life.
Innokin Adept Zlide
This is among the most powerful vape devices that deliver you a long-lasting performance. This electric vape device comes with a 3000mAh battery that records one of the highest capacity batteries that a vape device can offer. The battery is rechargeable to ensure that you are free to enjoy more of your delicious vape clouds for as long as you wish.
There are other exciting vape features that you will love to explore. The features include the availability of airflow settings, excellent vapor production, auto-coil detection, and water resistance, among other irresistible capabilities. You are in full control of the amount of vapor that you want to vape as the vape device proves to be flexible and worth using on your daily vaping exercise.
Apollo AirVape Legacy Pro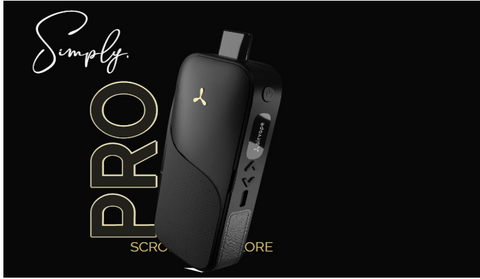 This electric vape device gives its users an intuitive and easy-to-refill design. The vape needs only 15 seconds to heat up. You will be flattered by its comfortable mouthpiece that allows you to carry out your vaping sessions with ultimate fun. You are free to adjust the vape device's temperature as there are arrows that are on the vape device.
It is pretty easy and simple to recharge the Apollo AirVape Legacy Pro, as it comes with a USB-C port and charger. With a single complete recharge, you can afford to enjoy a full session or two if it goes far. The flavor from the Apollo AirVape Legacy Pro is known to be thinner and more waifish yet milky and tasty. You will always crave this excellent-performing vape device.
Aspire PockeX
This is the ideal vape device for delivering excellent throat hits. The vape device has been dominating the vape equipment market for over the past years. From the first impression, you will admire the aesthetic design that will make you wish to experience its breathtaking flavors. The vape device achieves ultimate portability as it is lightweight and small in size.
The Aspire PockeX features a powerful vape battery that allows you to recharge it. There is a USB-C port on this device that allows you to plug in a USB-C charger, which will take a very short time before your vape device is fully recharged. The vape device allows you to enjoy a series of exceptional flavors that will impress your taste buds.
Alternative Disposable Vape Pen - UPENDS UpBar GT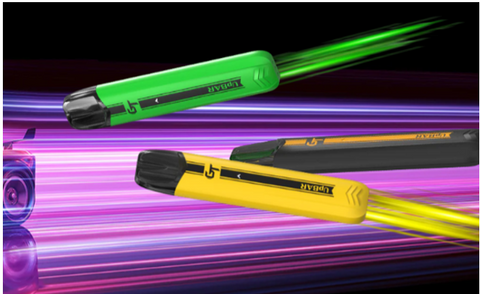 The UPENDS UpBar GT vape is the real deal if you long for an accurate and highly reliable vape experience. This vape device is designed with the core intention to satisfy all the vape users' needs as it engages the most recent and advanced technology. The vape device comes with a powerful battery that delivers you a long-lasting vape performance. The powerful battery ensures that you enjoy the entire vape e-liquid before you think of disposing of the whole device.
Thanks to the unmatched ease of use that is exhibited by the UPENDS UpBar GT disposable vape. When you unpackage this wonderful vape device, you will be set for a mouthwatering vaping session right away. This is possible as the vape device comes pre-filled with your desired vape e-liquid, and its battery is pre-charged. The vape device also achieves a highly portable design that allows you to use it in any place of your liking.
There is a seamless array of adorable flavors that are availed to you by the UPENDS UpBar GT. Some of the wonderful flavors that you are free to interact with include the Lemon mojito, tobacco, Blueberry Peach ice, Ice mint, Strawberry smoothie, banana ice, mixed berry, white peach tea, and other exciting flavors. You will enjoy the 2ml of the e-juice from each vape pen you select. This translates to 600 puffs from every UPENDS UpBar GT vape device.
Wholesale Vape Equipment Supplier: UPENDS
Vaping is not Vaping if you are not using any vape equipment or product from the most popular vape supplier known as UPENDS. UPENDS is a world-leading vape equipment supplier that is well known for its premium quality products and professional services. You are assured of excellently performing vape products whenever you choose to engage in new vape products from the seamless brands that it offers. Visit UPENDS and upgrade your vaping lifestyle at a very affordable cost.