The disposable E-Cigs have gained fame in recent years, and it is a discreet way to vape, besides being a recreational tool much healthier than the regular cigarette. It is an excellent alternative to start the transition when giving up cigarettes.
If you are thinking about trying this style of vaping, you've come to the right place. Today we properly bring you a list of the types of vapes and the best options to take with you. Read on and find out all the information you need to know.
Best Disposable Vape Brand: Types of vapes
There is a wide variety of vape options, but this varies according to the purpose for which you decide to use it. It also varies according to the amount of battery, size, and design. But their main variations are that you can find them with nicotine, marijuana-like THC, CBD, and vape oils. At the same time, others do not contain any of these.
Therefore, vapes are mainly divided into these three types:
1. E-Liquid Vape
These are the most common ones you will find and are composed of a battery, a tank containing the liquid, and an atomizer for heating. An e-liquid vaporizer pen uses e-juice consisting of vegetable glycerin (VG), propylene glycol (PG), flavoring, and nicotine. E-liquids can be purchased in various flavors and nicotine strengths, and some contain no nicotine.
This vaping style is relatively easy to use and choose from with different nicotine strengths, so they are so widely used today. To maintain them, you refill the e-liquid you want to use and, depending on how much you vape, it can last from 1 to 3 weeks without refilling.
You can find it also in a disposable presentation, and it can last from 1 to 2 days.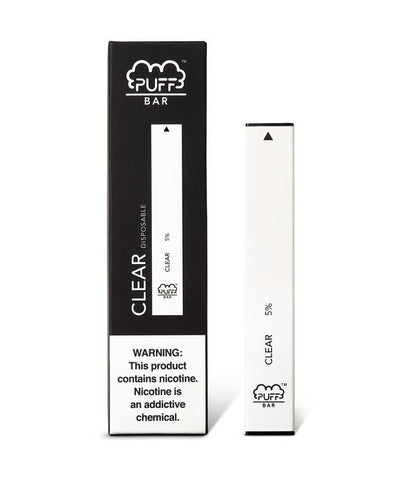 2. Dry-Herb Vape
On the other hand, these dry herb vape extracts herbal ingredients without combustion. It is commonly used for relaxation herbs, marijuana products, and dried tobacco leaves. Just insert the round leaves or flowers into the chamber and heat them to produce vapor which is then inhaled. They are small in size and can easily fit anywhere.
Ideal temperatures for dry herbs are between 3000 F and 4500 F. THC products need between 3500 F and 4200 F, as anything above causes combustion resulting in toxic emissions.
3. Wax/Oil Concentrate Vape
This type of vape works with waxy concentrates and oils extracted from substances such as marijuana. There are some models where this oil is applied in a special chamber where it vaporizes, providing you with the substance's flavor or effect. Loading the waxy concentrates may be a bit tricky for inexperienced users; however, they can be mastered with time.
Waxes and oils are characterized by being very potent. So, with just a tiny amount, you will be able to enjoy the substance properly when using them. You can also use it with CBD oils, more comfortably and safely avoiding intoxication.
Now that you know the types of vapes that exist, it's time to choose the disposable model that's right for you. Here is a list of the best ones.
What is the best disposable vape?
Before taking this vape adventure, you should know which options are the best ones. And here, we bring it to you:
Best Disposable Vape Brand:PUFF Bar
This first model has a wide variety of flavors, with 17 types to choose from. The ones you can't miss are OMG (orange, mango & guava), Sour Apple, Pineapple Lemon, and Blueberry.
Each PUFF Bar comes prefilled with 1.3ml of 50mg e-juice and will last for 200+ puffs. Once activated, you will enjoy a pleasant flavor that will feel very smooth with each breath. And since it is disposable, it doesn't need to be refilled or charged, so its care is minimal. Just take it out of the package and start enjoying your vaping session.
Best Disposable Vape Brand:Posh Plus Disposables
This model is a customer favorite. They are easy to activate, easy to use and leave a pleasant sensation. They are small so that you can store them easily. For those looking to quit smoking, this is a good choice as this model simulates the feeling of tobacco.
Posh Plus disposables come prefilled with 2ml of smooth 60mg nicotine salt e-liquid. This 60mg strength is sufficient if you are looking for a model that will allow you to vape for an extended time, so you won't have to worry about running out of your disposable vape unexpectedly.
Each Posh Plus will last for approximately 250+ puffs which is the equivalent of about 20 cigarettes. When purchasing it, keep in mind that the must-try flavors are Frozen Strawberry, Cali Peach, Pina Colada, and Banana Smoothie, to name a few. With 13 flavors to choose from, you will be able to get one that goes exactly with what you are looking for.
Best Disposable Vape Brand:PUFF Bar Plus
Of all the models presented in this list, the PUFF Bar Plus is the highest price. This is because it comes prefilled with a whopping 3.2ml of e-liquid. In this way, you will be able to use it for much longer than other disposable vapes. It is a very well-suited model for travel and extended trips so that you will have more time to vape.
Each PUFF Bar Plus disposable e-cig comes prefilled with 5% (50mg) nicotine salt strength e-juice. This provides a pleasant sensation when vaping, as it feels excellent in the throat.
The best thing is that you can find several flavors such as Strawberry Watermelon, Lychee Ice, and Mixed Berries. Quite refreshing flavors that can accompany you for more than 24 hours.
Best Disposable Vape Brand:Dinner Lady Vape Pen Max
Dinner Lady is well known in the vaping market for its award-winning flavors like Lemon Tart and Blackberry Crumble. The good thing is that now you can enjoy it in a disposable that the brand brought out. You won't have to spend time taking care of it or save a lot of space to carry it with you.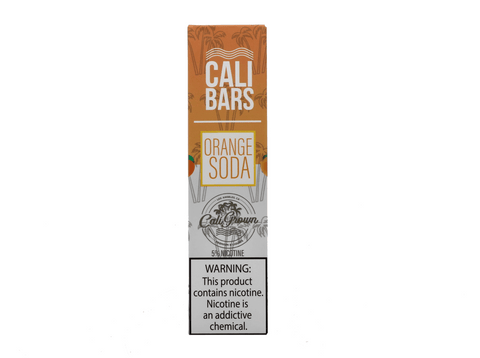 Dinner Lady Vape Pen Max disposables come prefilled with 6.5ml of nicotine salt e-juice in either 30mg or 50mg strengths, and they pack a 1000mAh battery so you can vape for many more hours than with other models. Dinner Lady rates these disposables for over 1500+ puffs - more than four times the puffs you would get from an average disposable e-cig.
This model also gives a unique sensation when inhaled, both in your mouth and in your lungs. Their famous Lemon Tart e-juice is just one of 9 flavors available. You can also choose from other flavors such as Fruit Mix, Strawberry Ice, Bubblegum Ice, and Strawberry Mac disposables.
Best Disposable Vape Brand:Cali Bar
This disposable vape model features a light and slim design that looks good and works great. Besides, it comes prefilled with 1.3ml of either 2% or 5% nicotine salt, which gives you an intense throat sensation but quite pleasant. Each Cali Bar disposable will last for around 300 puffs.
If you choose this model, you will have a wide selection of 16 flavors, most of which are fruit flavors. But there are also some mixed fruit and menthol, in case you enjoy more refreshing and less sweet flavors. Some of the flavors we recommend are Blue Razz, Mango Nectar, and Orange Soda disposables.
Where can I buy disposable vapes
You can find this type of vape in different places, as they are the most sold and most distributed. Either in a physical store dedicated to selling vapes and in online stores like Amazon or the wide variety of vape stores on the internet. It is pretty easy to find any of the disposable vapes in this list.
Another of our recommendations is that you give a try to the UPENDS brand. If you are looking for another alternative for your vapes and liquids, this will be an excellent choice.
This brand has excellent vape models that will adapt in a better way to what you are looking for, especially if you are an expert in the world of vaping.
Entering UPENDS.com, you can find the best vipers to enjoy a wholesome experience at a budget-friendly price for you.
Their products are presented in a lightweight and easy-to-carry pen design, so you have access to your vape everywhere you go. The best thing is that thanks to its great variety, you will be able to vape for much longer without having to spend more money than you should.
An excellent choice that can help you have a more elevated vape experience.
Take a look at disposable vapes now!
Now that you have this information and know the different types of vapes out there, it will be easier to choose a disposable one. We hope our handpicked list will help you have the best disposable vaping experience with the best product.
Don't wait any longer and choose the one that best suits what you are looking for, so you can start enjoying the rich flavors and soothing pleasure that vapes give you.