Welcome to our blog post on the Aspire Spryte Vape Kit! If you're in search of a sleek and reliable vaping device, then you're in the right place. The Aspire Spryte Vape Kit is a compact and versatile device that boasts an impressive array of features and specifications.
Whether you're a beginner looking to make the switch from traditional cigarettes or an experienced vaper in need of a portable and user-friendly option, the Spryte Vape Kit has something for everyone.
In this article, we will delve into the various aspects of this kit, exploring its design, performance, and all the features that set it apart from the rest. So, let's dive in and discover why the Aspire Spryte Vape Kit deserves your attention!
Design and Build Quality
When it comes to design and build quality, the Aspire Spryte Vape Kit truly stands out in the world of vaping devices. Crafted with precision and attention to detail, this kit showcases a sleek and compact design that is both visually appealing and highly functional.
The Spryte Vape Kit boasts a durable construction, featuring a combination of high-quality materials that ensure longevity and resilience. Its ergonomic shape fits comfortably in the hand, providing a secure grip for effortless vaping on the go. Whether you're out and about or relaxing at home, the Spryte Vape Kit's solid build instills confidence in its durability and reliability.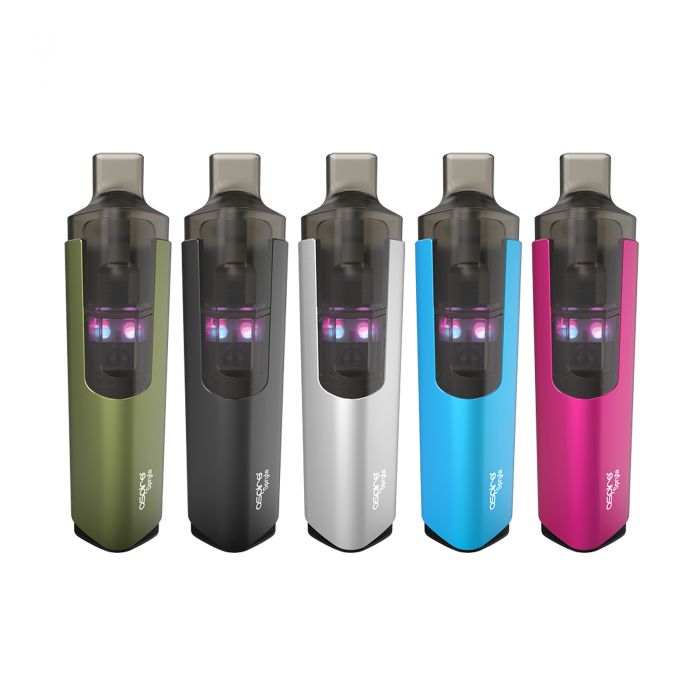 One of the notable design elements of the Spryte Vape Kit is its transparent and detachable pod system. This allows users to easily monitor their e-liquid levels, ensuring a hassle-free vaping experience without the risk of running out unexpectedly. The pod is securely held in place with a magnetic connection, providing a seamless and convenient way to replace or refill it.
Furthermore, the Spryte Vape Kit offers a range of attractive color options to suit individual preferences. Whether you prefer a classic black or a vibrant and eye-catching hue, there's a color variant for everyone.
Battery Capacity and Charging Options
The Aspire Spryte Vape Kit not only impresses with its design, but also excels in terms of battery capacity and charging options, ensuring a reliable and long-lasting vaping experience.
Equipped with a powerful built-in battery, the Spryte Vape Kit offers a generous capacity that keeps you vaping throughout the day without the need for frequent recharging. With its ample battery life, you can enjoy extended vaping sessions or take it with you on the go without worrying about running out of power.
Charging the Spryte Vape Kit is a breeze, thanks to its convenient charging options. The kit comes with a micro-USB cable, allowing you to easily connect it to a variety of power sources, such as your computer, wall adapter, or power bank. This versatility ensures that you can recharge your device anytime and anywhere, ensuring uninterrupted vaping pleasure.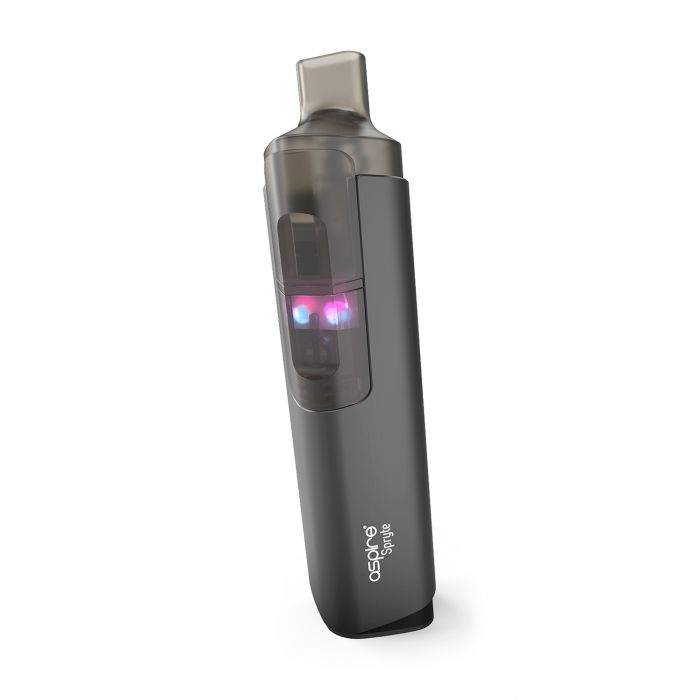 Moreover, the Spryte Vape Kit incorporates modern charging technology to enhance efficiency and safety. It features built-in protection mechanisms to prevent overcharging, over-discharging, and short-circuiting, promoting the longevity of the battery and ensuring your safety during charging.
Whether you're a heavy vaper who requires a long-lasting battery or someone who enjoys the convenience of quick and easy recharging, the Aspire Spryte Vape Kit delivers on both fronts. Its impressive battery capacity and versatile charging options make it a reliable companion for all your vaping needs.
Pod System and E-liquid Capacity
The pod system and e-liquid capacity of the Aspire Spryte Vape Kit are designed to provide vapers with convenience and versatility, making it a top choice in the market.
The Spryte Vape Kit features a user-friendly and refillable pod system that simplifies the vaping experience. The pods are designed to be easily detachable and replaceable, allowing for effortless maintenance and customization. Whether you want to switch between different flavors or replace a worn-out pod, the Spryte Vape Kit ensures a hassle-free process.
When it comes to e-liquid capacity, the Spryte Vape Kit doesn't disappoint. The pod system is designed to hold a substantial amount of e-liquid, allowing for longer vaping sessions without the need for frequent refills. This is particularly beneficial for those who prefer continuous vaping without interruptions.
Additionally, the transparent design of the pods enables users to easily monitor the remaining e-liquid, ensuring that you're always aware of when it's time for a refill. This eliminates the risk of dry hits and provides a more enjoyable vaping experience overall.
The Spryte Vape Kit is also compatible with a range of coil options, allowing users to tailor their vaping experience to their preferences. Whether you prefer a tight draw for a mouth-to-lung (MTL) experience or an airier draw for direct lung (DL) vaping, the Spryte Vape Kit has you covered.
Coil Options and Vaping Performance
The Spryte Vape Kit is designed to accommodate different vaping styles and preferences by providing a range of coil options. It comes with two distinct coil choices: the 1.8-ohm BVC (Bottom Vertical Coil) and the 1.2-ohm BVC coil. These coils are specifically crafted to cater to different vaping preferences, allowing users to customize their experience.
The 1.8-ohm BVC coil is ideal for mouth-to-lung (MTL) vapers who enjoy a more restricted draw and a focus on flavor. This coil delivers a satisfying throat hit and enhances the flavor profile of your e-liquids, making it a great choice for those who appreciate a traditional vaping experience.
On the other hand, the 1.2-ohm BVC coil is designed for vapers who prefer a more open draw and direct lung (DL) vaping. This coil allows for larger vapor production and a smoother inhale, providing a different sensation compared to the MTL coil option.
Regardless of your preferred vaping style, both coil options of the Spryte Vape Kit are known for their excellent performance and reliability. They ensure consistent and flavorful vapor production, allowing you to savor the full range of flavors in your e-liquids.
Furthermore, the Spryte Vape Kit incorporates adjustable airflow control, giving users the ability to fine-tune their vaping experience. By adjusting the airflow, you can customize the draw resistance to your liking, whether you prefer a tighter MTL draw or an airier DL draw.
Available Color Options
The Aspire Spryte Vape Kit comes in a variety of attractive and stylish color options, allowing vapers to choose a design that suits their personal taste and preferences.
One of the popular color options available for the Spryte Vape Kit is Classic Black, which exudes elegance and sophistication. This timeless color choice is perfect for those who prefer a sleek and discreet vaping device.
For vapers who like a touch of vibrancy, the Spryte Vape Kit offers eye-catching color options such as Ruby Red and Sapphire Blue. These bold hues add a pop of color to your vaping experience, making a statement wherever you go.
If you prefer a more understated look, the Spryte Vape Kit also comes in colors like Olive Green and Slate Grey. These muted tones offer a subtle and refined aesthetic, perfect for those who prefer a more minimalist style.
In addition to these options, the Spryte Vape Kit may also feature other exciting color variations, depending on the availability and any new releases by Aspire. It's always worth checking for any limited edition or special edition color options that may be introduced from time to time.
With its range of appealing color choices, the Aspire Spryte Vape Kit allows vapers to express their individuality and personal style. Whether you prefer classic black, vibrant red, or subtle grey, there's a color option available to suit your preferences and make your vaping experience truly personalized.
Accessories and Replacement Parts
To keep your Spryte Vape Kit in optimal condition, Aspire offers various replacement parts such as spare pods, coils, and drip tips. These components are easily replaceable, allowing you to maintain the performance and flavor quality of your device over time. Having spare pods and coils on hand ensures that you can quickly swap out worn-out or burnt components, extending the lifespan of your kit.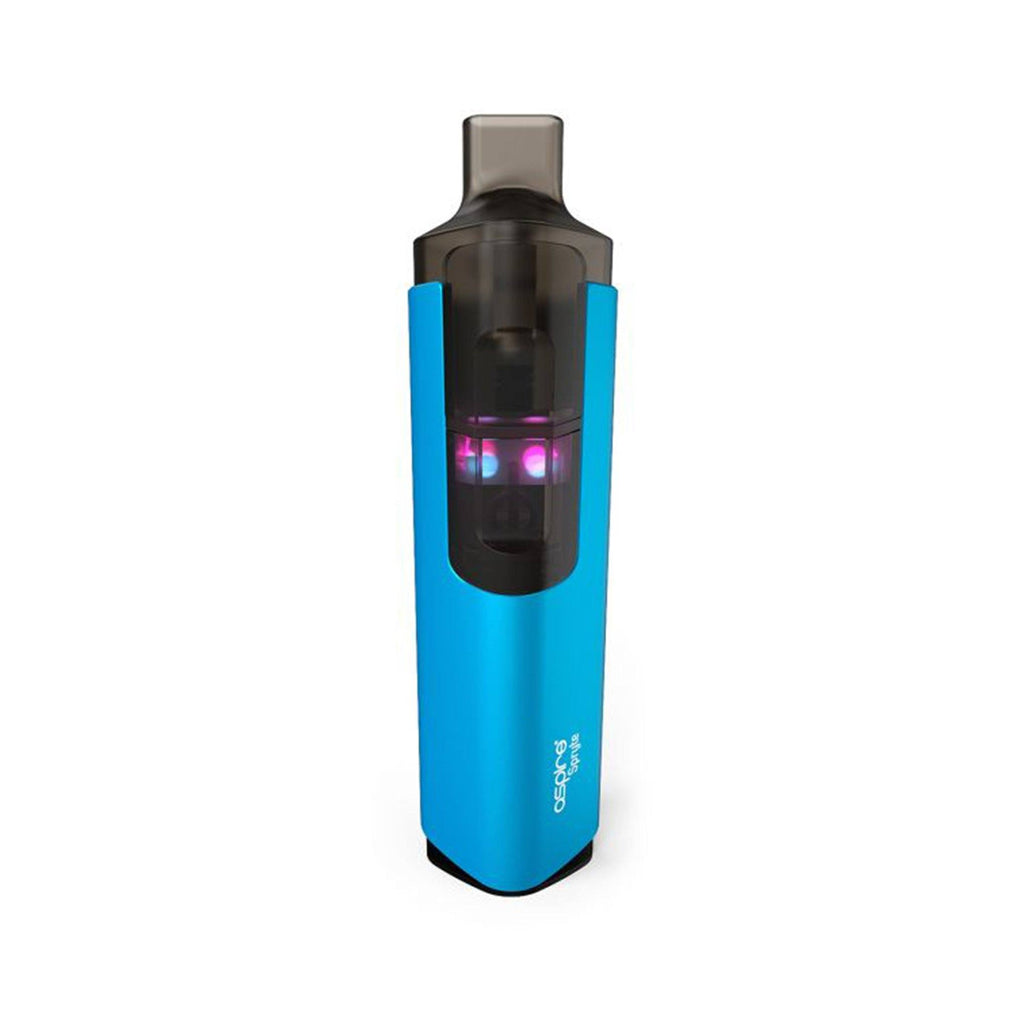 Additionally, Aspire offers a selection of accessories that can enhance your vaping experience. These may include protective cases, lanyards, and charging docks. A protective case adds an extra layer of protection for your device, safeguarding it against accidental drops and scratches.
A lanyard provides a convenient way to carry your device around your neck or wrist, ensuring it's always within reach. And a charging dock offers a dedicated and stylish charging solution for your Spryte Vape Kit.
Best Wholesale Vape Supplier – UPENDS
UPENDS is a prominent brand in the vaping industry, known for its innovative and cutting-edge vaping products. With a focus on user-centric design and exceptional quality, UPENDS has gained recognition for pushing the boundaries of vaping technology.
One of UPENDS' standout features is its revolutionary ETCHIP coil-less technology. This ground breaking innovation replaces traditional coils with an innovative heating element, providing a smoother and more flavorful vaping experience. The ETCHIP technology also offers longer coil lifespan and eliminates the need for frequent coil replacements, resulting in cost savings for vapers.
In addition to their advanced technology, UPENDS products boast sleek and modern designs, appealing to both beginners and experienced vapers. The brand's commitment to quality is evident in every detail, ensuring durability and reliability in their devices like the UpBar GT.