Flum Disposables are a relatively new brand in the vaping industry that has gained a lot of attention for their unique products. In this review, we will take a comprehensive look at their disposable vaping devices, including their features, flavors, and overall performance.
What Is Flum Disposable Vape
Flum Disposable vapes are a type of vaping device that is designed for one-time use. They are pre-filled with e-liquid and do not require any charging or refilling, making them a convenient and easy-to-use option for users on the go.
The Flum Disposable vape range includes several different flavors and varieties, including the Flum Float, Flum GIO and Flum Pebble
Why Choos Flum Disposables
Design And Build Quality
Flum Disposables come in a sleek and modern design that is compact, lightweight, and easy to carry around. The device is made of high-quality materials that feel sturdy and durable, and the finish is smooth and scratch-resistant.
The mouthpiece is ergonomically designed to fit comfortably in your mouth and provide an excellent vaping experience.
Performance
Flum Disposables are known for their impressive performance and consistent vapor production. The device uses a high-quality heating element that delivers a smooth and flavorful vaping experience with every puff.
The draw activation system is smooth and responsive, making it easy to take consistent and satisfying hits every time.
Value
When it comes to value, Flum Disposables are an excellent choice for users looking for an affordable and high-quality vaping device.
With a price point that is lower than many other disposable vaping devices on the market, Flum Disposables offer excellent value for money, without sacrificing quality or performance.
Flum Disposables And Flavours Review
Flum Float 3000 Puffs Disposable Vape – 8ML
This disposable vape bar boasts a sleek and compact design, providing up to 3000 puffs of amazing flavors. There is a range of signature flavors to choose from, including Strawberry Ice Cream, Pina Polo, Aloe Grape, and many others.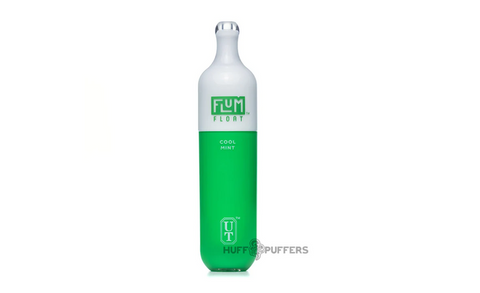 Additionally, the disposable design eliminates the need for oil refills, builds, adjustments, or maintenance. This makes it incredibly easy to enjoy a satisfying vaping experience with delicious flavors.
The Flum Float is a top-rated disposable vape due to its modern and comfortable design, combined with its smooth and flavorful options. It contains 8ml of liquid with 5% nicotine content.
Features
3,000 Puffs
Lightweight, Small, and Portable
Internal Battery
8ml E-Liquid
5% nicotine salt
Draw Activated
Anti Leak Design
Pros
The Flum Float disposables are small and lightweight, making them easy to carry around in your pocket or purse. Because they are disposable, there is no need to carry around extra e-liquid or replacement coils.
The devices produce a satisfying amount of vapor, making them an excellent choice for those who enjoy cloud chasing.
Cons
While the 500mAh battery is sufficient for most users, heavy users may find that the battery runs out quickly.
Furthermore, it is worth noting that due to their disposable nature, these devices have a negative impact on the environment and are not eco-friendly.
Flavors
Aloe Grape: a combination of sweet grape with a refreshing touch of aloe vera
Apple: a classic, crisp, and sweet apple flavor
Apple Grapefruit: a blend of tangy grapefruit with a sweet and juicy apple flavor
Arctic Icy: a cool, menthol-based flavor that delivers a refreshing chill
Berrymelon Icy: a mix of juicy watermelon and a variety of berries, combined with a refreshing menthol undertone
Blanco Grapefruit: a citrus grapefruit flavor that is both tart and sweet
Blue Energy: a unique flavor inspired by energy drinks, with a blend of fruity and refreshing notes
Blueberry Melo: a combination of juicy blueberries and sweet watermelon
Flum Pebble Rechargeable Disposable Vape 6000 Puffs - 14ml
FLUM has launched the FLUM Pebble, a rechargeable disposable vape that provides 6000 puffs. It is produced by the most famous disposable vape maker to date.
The Pebble comes equipped with a mesh coil that offers exceptional vapor delivery and flavor, and it contains 14ml of vape juice with 5% nicotine. The device is powered by an internal 600mAh battery that can be recharged through USB-C.
FLUM enthusiasts, get ready for the next big thing! The FLUM Pebble is here, combining all the elements you adore from the FLUM Float and FLUM Gio into an even larger and improved disposable device.
With the same precisely balanced inhale that FLUM is renowned for, the Pebble offers incredibly smooth and delicious vapor. Be sure to try out all seven of the new release series flavors with the FLUM Pebble today!
Features
6,000 Puffs
600mAh rechargeable battery
14ml E-Liquid Capacity
Portable, Lightweight, and Small
Internal Battery
5% nicotine salt
Draw Activation
Anti Leak Design
USB-C charger
Mesh Coil
Pros
FLUM Pebble devices are smaller than traditional vape devices, making them easy to carry around in your pocket or purse
The devices generate a substantial amount of vapor, which is ideal for people who like to chase clouds, making them a great option.
Cons
Although the battery is suitable for the majority of users, those who vape heavily might experience a fast depletion of the battery.
Flum GIO 3000 Puffs Disposable Vape - 8ML
The newest addition to the trendy Flume Float disposable vape brand is the Flum GIO Disposable Vape Bar, which boasts an elevated and stylish silicone design and delivers 3000 puffs of fantastic flavors.
Experience their recently created flavors such as power ball, coffee pump, and others. With no need for building, refilling, or recharging, indulging in a satisfying flavor has never been simpler.!
Features
3000 puffs
8ML E-liquid
Lightweight, and Portable and Small
Internal Battery
High Capacity
5% nicotine salt
Draw Activated
Anti Leak Design
Pros
Flume Float offers a pleasant and refreshing flavor, and they are long-lasting considering their cost. They are a preferred choice and are available in various flavors.
The flavors are enjoyable and don't have an overpowering chemical taste.
Flavors
Berry Fusion offers a blend of various berry juices, which can serve as a deliciously sweet vaping treat.
Juicy Apple delivers the refreshing taste of apple juice, making it a classic pick for apple aficionados.
Litchi Ice (Lychee Ice) offers the sweetness of lychee juice, with the added coolness of menthol undertones that provides a soothing sensation.
Power Bull is the perfect choice for "Energy Drink" enthusiasts, delivering an explosive burst of flavor infused with Red Bull.
Tropical Punch promises an explosion of fruity freshness that will leave you feeling energized and refreshed.
FAQs About Flum Disposables
Is Flum A Decent Vaporizer?
The flum flavors are sweet and chilly, with the right amount of balance between the two and the exhale offers a strong frosty throat impact, which just increases how satisfying vaping this taste is overall.
Flum Disposables Can They Be Recharged?
Flum Pebble Vapes are introducing a rechargeable battery that boasts a lifespan of approximately 6000 puffs, making it an excellent investment for those who enjoy vaping regularly. With this impressive battery life, you won't have to worry about constantly recharging or replacing batteries, allowing you to fully enjoy the delicious flavors of Flum Pebble Vapes.
What Adverse Effects Does Flum Vape Have?
The most common side effects of vaping include:
Coughing
Dryness in the mouth and throat
Shortness of breath
Irritation in the mouth and throat
Headaches
Are Flum Disposable Vapes Suitable For Beginners?
Yes, Flum Disposable vapes are a splendid choice for beginners as they are easy to use and require no maintenance or prior knowledge of vaping.
Are Flum Disposable Vapes Safe To Use?
As with any vaping product, there are potential risks associated with Flum Disposable vapes. It is important to follow the instructions provided and use the device as intended to minimize risks.
Best Vape Wholesale Supplier-UPENDS
Step right into the fantastic world of Vape UPENDS, where passion meets innovation to create a vaping experience that will absolutely amaze you! We're thrilled to have you here and can't wait to share our mission with you. Our goal is to design visually stunning and cutting-edge vaping products that will revolutionize your journey as a user. Our team of experts is dedicated to crafting flawless and stylish devices that perform beyond expectation and exude sophistication and charm.
As a member of the Vape UPENDS family, you'll have access to our exclusive range of products that are guaranteed to leave your customers speechless and wanting more. We're committed to providing you with the most exceptional vaping experience possible, and we can't wait for you to discover why Vape UPENDS is the ultimate destination for the most discerning users out there.
So, buckle up and get ready to be swept away by our exhilarating journey! You won't want to miss out on this incredible opportunity to explore the extraordinary world of Vape UPENDS. Let's dive in and see what amazing things we have in store for you!