5 UPENDS Giveaways
From time to time, different shops and stores provide different giveaways as gifts and rewards to their customers and close followers. Different shops and different stores give variable giveaways depending on their line of operation. 
Many shops empress the giveaways because they come with many advantages, including; the promo products that help spread the name and brand of a certain shop, reach new customers, collaborate with other businesses, build and maintain customer loyalty, and sell more products. The more a particular shop offers giveaways, the more many customers are attracted to the particular shop.
Here, we will let you know of UPENDS and the giveaways that they give. UPENDS is the fastest-growing online vape store with a vast collection of different vape and vaping equipment. We shall discuss UPENDS giveaways like Uppen, UpOX, Upcott, Upone, and Uppen Plus. 
What are Giveaway Rules?
Duration- different shops and stores have a duration on which they give giveaways. You need to time that duration for you to be considered.
Giveaway Sponsor- most of the time, the selling brand becomes the sponsor of a certain giveaway.
Eligibility- different shops and stores provide different eligibility rules while others don't have. You need to study what your brand requires.
UpOX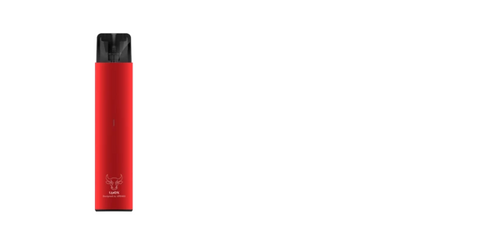 UpOX is a mini-open pod system that is rated to be super-value vaping equipment. It comes at a relatively low price but delivers the best vaping experience. In short, UpOX is built with a minimalist design, durable material, and easy to use. You can receive UpOX as a giveaway at set times.
Characteristics of UpOX
Here are some of the characteristics of UpOX that makes it outstanding;
Etchip 2.0 Flavor Master Coil- UpOX comes with an Etchip 2.0 master coil that makes it compatible with different mainstream e-liquids. This coil has an improved heating efficiency which gives you mouthful and original vapor.
Minimalist Design- UpOX is built with a minimalist design that can fit your palm but has enough capacity to hold a strong battery and deliver a big satisfaction.
Easy-fill Pod- the UpOX pod, has an enlarged refilling hole that is compatible with many mainstream droppers. This makes it easy to refill it with an e-liquid for continuous vaping.
Integrated See-through Body- this is an important feature that every vaper acknowledges. It is important in that you are not caught off-guard when the e-liquid runs low. You will easily monitor the e-liquid level.
Intelligent Activation- UpOX has no button on its battery, but it is activated through a puff. When you take a puff, you can experience the true flavor instantly without touching any button.
Selected Battery Shell- UpOX is built with a battery shell that is lightweight, thinner, but long-lasting. The shell is made from aerospace-grade aluminum that gives your UpOX a great texture that is fingerprint-proof.
Pros
UpOX is compatible with almost all e-liquids as it comes with an Etchip 2.0 master coil
It comes with a minimalist design that makes it highly mobile
It allows you to refill it when it runs low on an e-liquid easily
UpOX can intelligently be activated through drawing.
Cons
Its e-liquid capacity of 2.0ml may not give you more vaping time
It is powered by a 400mAh battery that may not serve you for long
Uppen Plus
Uppen Plus is one of the giveaways and best vaping equipment sold by UPENDS. Uppen Plus is an improvement of Uppen with improved style and version.
Here are some of its outstanding characteristic features;
Etchip 2.0 Flavor Master Coil- Uppen Plus comes with Etchip 2.0 Flavor Master Coil similar to that of UpOX that gives you the fresh, original, and extreme taste. With your first puff, Uppen Plus satisfies you.
Metal Cap Freshness Protection is an important part of Uppen Plus that protects the e-liquid against exposure to air and direct sunlight when not in use. This allows your e-liquid to maintain its freshness even if you take days before vaping.
Hygiene Guardian- this is a cap that protects your mouthpiece from any foreign objects like bacteria, dust, and any other form of dirt. This makes sure that Uppen Plus remains hygienic and safe for vaping.
Fast Charging- after your Uppen Plus runs low on battery, you don't need to wait for a long time before you can start vaping again. This is possible as Uppen Plus comes with 2A fast Charging through the type-C port that allows a full charge for just 30 minutes.
Capacity- Uppen Plus can hold up to 2.0ml of e-liquid that can give you many puffs before refilling it.
Pros
Uppen Plus comes with a 600mAh capacity battery that serves you for a long time
It is equipped with a magnetic auto-stow cap that is balanced, creating a tactile on/off experience.
Recharges fast
It comes with an intelligent LED indicator allowing you to monitor the battery and e-liquid level easily
Uppen Plus is made from aerospace-grade aluminum designed with a refined touch which gives it an ergonomic feel and makes it lightweight
Cons
It comes in just two colors, not allowing you to choose from a wide variety of colors.
Upcott

Upcott is best known for its innovative and simple design. It also assures you pleasant vaping at a relatively low price.
It comes with many features that make it outstanding. The features include;
Cotton Filter- Upcott has a cotton filter inside the mouthpiece that helps in preventing popping and condensate, which guarantees easy and continuous vaping.
4ml- Cotton Tank- Upcott allows you to enjoy a long puffing time with its 4ml e-liquid tank. This will allow you to enjoy for a long time, saving you the replacing hassle.
High-Capacity Battery- Upcott is powered by a 400mAh capacity battery that allows you to enjoy vaping for a while before recharging it.
Thick Organic Cotton- the inclusion of this cotton on your Upcott serves to give you the original flavor and fulfills the vapor cloud.
Pros
It gives you an original and organic flavor
Upcott comes with a high capacity cotton tank that allows you to enjoy vaping for a long time
Upcott assures you a reliable quality
It is powered by a long-lasting battery
Uppen
Uppen is another best giveaway that you can get from UPENDS. It combines simplicity, hygiene guard, freshness protector, and many more other features to make sure your vape is enjoyable.
It houses an Etchip coil with an enlarged heating area and innovative heating efficiency that gives you satisfaction on one puff.
Uppen is also known as a flavor master. It is compatible with all mainstream e-liquids globally that allows you to enjoy the best flavor ever.
With a freshness protector, Uppen is protected from any exposure to the air when not in use. This makes sure that the e-liquid maintains its freshness and original flavor.
Pros
Uppen assures you e-liquid freshness giving you the best experience ever
It is super-easy to use and enjoy vaping
With an Etchip coil, you will never experience a burnt hit
Once its tank is depleted, Uppen allows you to refill its tank easily and readily
Cons
It is bigger than other similar products in the market.
Upone
Upone is also among the best giveaway that you can expect from UPENDS.com. With Upone, you can puff for long with its strong battery and high-capacity cartridge.
Some of its characteristic features include; 
4.5ml E-liquid tank- this capacity is the equivalent of three regular 1.5ml capacity disposable vapes. You can vape for long without hassling to refill the tank from time to time.
High Capacity Battery- Upone is powered by an in-built 850mAh capacity battery that powers it for a while, allowing you to puff long even without recharging it.
Thick Cotton-base Coil- with this type of coil, Upone is able to supply you with superior and more stable performance. It also assures you a strong vapor with no popping or leaking interruption.
Mouthpiece Filter- Upone features a thick cotton filter that makes the mouthpiece effective in preventing spitting and condensate problems.
A Variety of Flavors- Upone allows you to choose the best flavor for you. You can choose flavors like; cool mint, Juicy Grape, pineapple ice, raspberry blueberry, and even Lychee Crush.
Pros
It comes in a variety of flavors
It has a long-lasting battery that allows you to enjoy vaping for long
It features a thick cotton filter that is best in preventing condensate problems.
Conclusion
Giveaways play an important role in marketing a certain brand, more s a new brand in the market, and attracting many customers. It is also advantageous to many customers as they get to experience the best brand in the market for free. If you like shopping from a particular shop, you need to be keen so that you grab some giveaways when the time comes.