From 20th to 22nd August 2020, UPENDS attended the IECIE Expo, showcasing its debut product, Uppen. It was the first expo UPENDS has taken part in since it was established, and was able to reach global audiences with live, interactive broadcasts to a worldwide vaping audience.
The brand-new colour option, Icy Pink Uppen, attracted large audiences lingering at the UPENDS booth. "The colour is so gorgeous that each passerby notices the Icy Pink Uppen and grabs it for a try. The audience also spoke highly of the performance after vaping", said Sampson from the UPENDS team.
"I'm so delighted to find this discreet kit with such amazing flavour! No matter what e-juice I use, Uppen always gives me a wonderful original flavour", one of the audience said. "The antibacterial mouthpiece is wonderful! It's so reassuring, especially during these hard times."
For this particular expo, UPENDS planned three days' live stream on both the IECIE and Instagram platforms, introducing the product and inviting the audience to take part in various activities.
"We had three days' live stream for the audiences abroad, especially for those who were eager to be here to see the expo. We took them visiting our booth online through different channels", said Fanny, UPENDS' social media operator.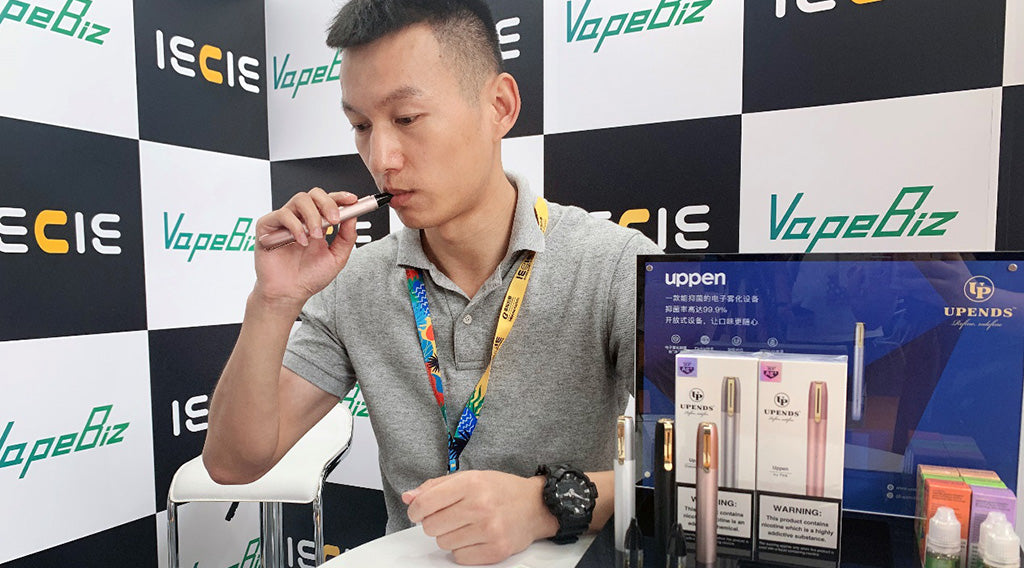 "The audience are so active in UPENDS' channels. They also invited their friends to join in the giveaways and other interactive games. We are happy to see more and more fans following us! We will start a regular live stream routine for each month." Said Jason, the anchor of the UPENDS live streams.