In the past decade, vaping has gained immense popularity as an alternative to smoking traditional cigarettes. However, there are no scientific reasons whether it can help but many people prefer it.

In this article, we will discuss everything about Elux Legend 3500 puff disposable vape…Vaping has become popular not only with people who are looking for an alternative to cigarettes but also with a younger generation who had no interest in smoking cigarettes.
What is Elux Legend 3500 Puff Disposable Vape?
The Elux Legend 3500 Puff Disposable Vape is making waves as it brings to you some great flavours at a reasonable price. Unlike many vapes on the market, this device is made to last and is one of the first disposables with the highest quality.
Elux Legend Specifications…
Elux Legend 3500 Puff Disposable Vape is designed to provide around 3500 puffs and comes with a 1500mAh battery. This pre-filled vape has the capacity of a 10 ml cartridge and comes in 300 pcs per carton with 21.6 kg each carton.
Elux Legend Flavours…
Blueberry raspberry
Fuji melon
Blueberry pomegranate
Blackcurrant menthol
Tiger blood
Blue
White peach razz
Peach blueberry candy
Fresh mint
Banana pudding
Cotton candy
Watermelon ice
Peach mango
Unicorn shake
Apple peach pear
Red apple ice
Jungle juice
Pink lemonade
Clear
strawberry watermelon bubblegum
Blueberry bubblegum
Blueberry sour raspberry
Sourapple
Strawberry ice cream
By offering that many flavour options, Elux Legend has become extremely popular among people. Also, the Elux Bar series is the first released disposable product at a reasonable price. 
Why Should I Buy an Elux Legend 3500 Puff?
Wondering whether you should buy an Elux Legend 3500 puff? Well, the choice is all yours but there are some reasons that you can consider this option.
The Elux Legend series offers vapers a better choice when it comes to portability and flavours. The series is the first disposable device on the market when it comes to flavour options. They offer a smooth taste in around 33 different flavours at a competitive price. 
It is a good quality disposable vape available on the market and brings more puff as compared to similar disposable products. Also, it has a lasting taste performance, making it superior to other disposable e-cigarettes.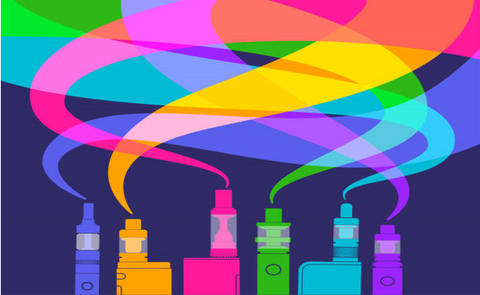 Elux Legends Flavours Lis
Elux Legend is known for its huge variety of flavour options available and below we've discussed some most popular flavours. Check out the list to understand them better and decide what to pick…
Berry Lemonade: It is a refreshing blend of citrusy flavours of lemonade with delicious berries.
Apple Peach Pear: It features a crisp and cooling pear flavour mixed with ripened apple and juicy peaches.
Blue Razz Lemonade: It is a mix of blue raspberry flavours and tangy-sweet notes of lemonade.
Banana Ice:It is a cool burst of a frozen smoothie and perfect for a summer day.   
Banana Pudding: This is a silky smooth vape featuring a strong banana taste like a pudding.
Blackcurrant Menthol:It is a sweet and fruity flavour with a minty fresh aftertaste.
Blueberry Bubblegum: It features a fruity and candy mixture of blueberry grapes with a bubblegum base infused with grapes and tart blueberries.
Blueberry Raspberry: It is a refreshing and delicious burst of flavours of blueberry and raspberry.
Blueberry Sour Raspberry: It features a sweet and sour taste of blueberries blended with tart raspberries.
Cotton Candy:This is a classic taste of fluffy cotton candy infused with bubblegum flavour.
Cola: It gives the sweet and bold flavour of cola and is made for soda lovers.
Fresh Mint: This is a pure mint flavour without the tobacco tones and gives a cooling extravaganza.
Fresh Mint Ribena: A clean cool mint flavour that features pure mint Ribena flavour with no tobacco tones.
Fuji Melon: It is an assorted mix of tropical melons and creates a very refreshing flavour.
Gummy Bear: This distinctive flavour is like that chewy and delicious bite into a gummy bear.
The Frumist Grape: This contains the juice from freshly picked grapes from the summer plantations.
Kiwi Passionfruit Guava: This contains an exotic blend of tangy kiwi mixed with passion fruit and guava which makes a perfect tropical combination.
Lemon Ribena: It is a citrus fruit blend with the tanginess of lemons Ribena and offers a burst of flavour.
Lady Pink: This is a Zingy Citrus shot of lemonade mixed with sweet orange syrup.
Mango Ice: This flavour contains a mix of juicy mango chunks infused with intensely cold menthol.
Blue: It is a blend of blueberries, blackberries, and raspberries infused with a hint of menthol.
Peach Blueberry Candy: It contains the exploding flavours of rock candy, peach, and blueberry cotton candy.
Oat Pudding: This is a unique mix of sour, spicy, and earthy flavour of oats.
Passionfruit: It is a mix of refreshing cider mixed with slices of juicy passionfruit.
Peach Mango: This is a mix of peach and mango flavours infused with a fruit-sweet sorbet treat.
Pineapple: The flavour contains the freshness of tangy pineapples with a hint of sweetness.
Pink Lemonade: This is a classic flavour that is sweet, tangy, and sour all in one.
Sour Apple: It is a mix of green apples infused with sour notes.
Red Apple Ice: This is a unique mix of crisp red apples that are sweetened and served with ice.
Strawberry Energy: It is a fruity blend of sweet summer strawberries infused with an energy drink.
Strawberry Grape: This flavour contains tart strawberries blended with sweet grapes.
Strawberry Peach Lemons: It features a fruity blend of peaches combined with sweet summer strawberries and crushed ice.
Strawberry Ice Cream: This flavour is a unique blend of sweet strawberries softened by light cream and crisp ice.
Strawberry Kiwi Ice: It is a blend of sweet, ripe strawberries and exotic kiwi that is infused with cool ice menthol.
Strawberry Watermelon Bubblegum: It features a mix of succulent strawberries and a crisp watermelon flavour with a bubblegum base.
Tiger Blood: This super-rich flavour is a blend of fresh watermelon and strawberries infused with a hint of coconut and a sprinkle of shaved ice.
Tropical Punch: It features mixed tropical fruits.
Unicorn Shake: It is a creamy milkshake juice flavour.
Watermelon Ice: This is a blend of fresh juicy watermelon infused with an icy blast.
White Peach Razz: It is a mix of succulent white peaches and berries with fruity flavour.
By offering so many flavour options, Elux Legend 3500 has become one of the most popular vape products on the market.


Elux Legend 3500 Puff Disposable Vape Reviews:
Elux Legend 3500 Puff Disposable Vape offers the customers a better choice of flavours and this is the biggest plus point of this product. It is one of the longest-lasting disposable vape puff bars and comes with a pre-filled e-liquid tank.
It has a 1500mAh in-built battery and provides around 3500 puffs for each pod. As no recharge and no refilling are required, the device is great for on-the-go use. Also, it is compact and portable enough that it can easily be carried in a bag or pocket.
Though there are many products in the vaping industry, Elux Legend Edition has made it to the top places by ensuring a satisfying taste. Furthermore, it is carefully designed to meet the requirements of both beginners and advanced vapers.
Here are the main specifications…
1500 mAh battery
3500 puffs (approx)
20mg Nicotine
Draw Activated
Pre-filled e-liquid
Compact and Lightweight
The package contains 1 x Elux Legend Bar 3500 Puffs available for around £10.99.
How Much are Elux Legend 3500 Puffs?
 Elux Legend 3500 Puffs is a popular product in the vape market and sells for around £10.99 for 20 mg strength. This bar series is the first disposable device to hit the market and offers a smooth and pure taste available in many different flavours.  
How to Buy Elux Legend Vape Near Me in the UK?
If you are planning to buy Elux Legend Vape in the UK, you can either visit the vape stores or shops near you or go online shopping. Many websites are offering a wide range of products that you can explore and pick as per your preferences.
Other Popular Products of Elux
Elux Koko 600: A pre-filled, beginner-friendly disposable kit that comes with a 500mAh battery and 20 delicious flavours. This inhale-activated device offers around 600 puffs and is available in 20mg and 2ml of e-liquid. Moreover, it comes with switchable airflow.
Elux Legend Pro: This disposable vape device provides up to 3500 puffs and comes with 2ml of e-liquid. It has a rechargeable 1500mAh battery and features an organic cotton wick, adjustable airflow, 2% nicotine salt e-liquid, 2ml pod capacity, and auto draw activation.
Elux Legend Solo: A compact and stylish-looking vape device featuring a 500mAh battery. 2% nicotine salt, 2ml pod capacity, and up to 600 puffs. It is available in many different flavours and colors and there's no need to re-fill or recharge it once depleted.
Elux Legend Mini: This pre-filled disposable vape kit comes with a 500mAh battery and is designed to last around 600 puffs. It has a 2ml liquid capacity with 20mg nicotine strength and many different flavours to choose from.
Elux Bar 1500: This disposable device features an 850mAh built-in battery and comes with pre-filled e-juice. It provides around 1500 puffs and has 20mg or 2% nicotine strength. This vape bar is available in 21 different flavours.
The Final Thoughts
Elux Legend 3500 Puff Disposable Vape was the first disposable on the market and is available in a wide range of flavours. It is designed to provide you with the highest quality vape from a compact disposable device.