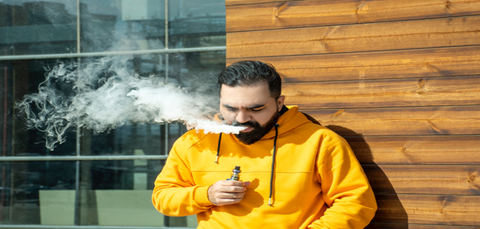 Are you exploring different options for a wonderful vaping experience? Whether you are just shifting from traditional cigarettes to vaping or an experienced vaper, it is important to select the right product. If you are new to vaping, there are many products you may consider starting with such as vape starter kits, pod vapes, vape mods, vape tanks, and more. Many vape stores are offering a huge variety of products for every need.
If you want to expand your knowledge, there are many vape manufactures or companies that you
can start with. We've discussed a renowned name in the vaping world - 'Mt Baker Vapor' for things like their introduction, products, reviews, and coupon codes.
Let's get started…
An Intro to Mt Baker Vapor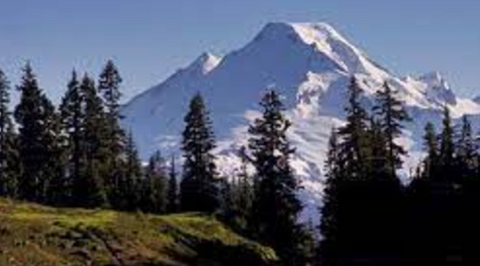 Founded in March 2011 by James Thompson and Jesse Webb, the company offers some great alternatives to cigarettes. The products offered by the company are affordable and all of the e-liquid is made with USDA food-grade ingredients. The company is focused on providing vapers with the vaporizer and electronic cigarette gear including vape juice, vape hardware, and vape accessories.
Mt Baker Vapor also provides an opportunity to buy vape juice at wholesale directly from the company. It simply means you can buy in bulk at a competitive price and choose from a myriad of different flavors. All you need to do is create a wholesale account, try some of their wholesale vape samples, and make a call to order.
 Mt Baker Vapor: the Most Popular Products
Let's find the device that's best for you…
 For getting the most out of vaping, you need to find the most appropriate products that can cater to your specific needs. Mt Baker Vapor specializes in a large variety of vape juice flavors so that you can pick many different juices for your vaporizer. The company is dedicated to electronic cigarettes, e-liquids, hardware, and accessories.
Here are some popular product categories that you may want to explore…
Mt Baker Vapor stock a large variety of vape juice that is available in different flavors to suit your specific needs. The popular flavors offered by them include dessert, candy, beverage, candy, menthol, fruit, cereal, tobacco, and unflavored.
Here are some best-selling vape juices…
Extreme Ice Vape Juice Intense Minty Menthol ELiquid: Available in 50PG/50VG blend and different nicotine strengths, this vape juice is one of the most sought-after juices. It has an intense menthol flavor and just one drop is enough for a wonderful vaping experience. Each child-safe 30 ml bottle is available in nicotine strengths ranging from 0 mg/ml to 24 mg/ml.
Hawk Sauce Vape Juice Fruity Sweet and Sour E-Liquid: Available in 50PG/50Vg blend and nicotine strengths ranging from 0 mg/ml to 24 mg/ml, this vape juice can be a perfect pick for fruit flavor lovers. Each 30 ml gives bottle you a perfect blend of sweet blackberry, raspberry, and sour gummy flavors with a hint of menthol.
Unflavored Vape Juice: To satisfy the unique needs of their customers, the company also offers unflavored vape juice that is available in 50PG/50VG blend and nicotine strengths ranging from 3 mg/ml to 24 mg/ml. Each 30 ml bottle is completely floor and decent-free allowing you to use any flavor of your choice to make it taste the way you want.
USA Blend Tobacco Vape Juice: The vape juice has been formulated to mimic the flavor of a quality USA Blend Tobacco and available in different nicotine strengths from 0 mg/ml to 24 mg/ml and 50PG/50VG blend. Each 30 ml juice bottle got a menthol flavor shot and was designed to provide a smooth throat hit with every stroke.
Mt Baker Vapor Grape Vape Juice Freshly Manufactured: Available in 50PG/50VG blend and a choice of different nicotine levels ranging from 3 mg/ml to 18 mg/ml, this juice gives juicy grape flavor. Each 30 ml vape juice bottle is freshly mixed for supreme freshness and designed to provide a smooth hit.
Mt Baker Vapor stocks a wide range of vape starter kits from different brands like Innokin, Uwell, and more. Some popular options that you may consider include…
Innokin GO S Kit: This vape starter kit comes with an MTL tank and 1500 man battery pen for providing a smooth vaping experience. Available in different color options, the kit is equipped with a 1.6ohm mouth-tolung coil, a 2 ml juice capacity, and adjustable airflow. It features a side top -fill, 5A Max output current, and stainless steel body.
Uwell Caliburn Kit: Available in different color options, this vape starter kit is made of durable and lightweight alloy. It fits quipped with a 2 ml pod, a 520 man battery, and uses PRO-FOCS flavor testing technology to deliver maximum flavor. It also features a 3.5 mm Fill Port, LED indicator light, low power alert, and short-circuit protection.
Innokin Kroma Z Kit: This starter kit is the result of the collaboration between Innokin, Busardo, Dimitris, and Phil. It comes in different color options and features like Restricted Direct-to-Lung and mouth-to-lung, large LED screen/fire bar, and built-in 3000 may battery. It also has a 4.5 ml pod capacity, dual adjustable airflow, USB Type-C charging, and more.
Mt Baker Vapor has got a decent variety of vape tanks to choose from. Some popular brands that you will find include Innokin, Aspire, and Uwell.
Here are some popular vape tanks in this category…
Aside from other vape devices, Mt Baker Vapor also has a different section dedicated to tobacco-free products. So, if you're looking for some highest quality tobacco-free products, you can choose from alternatives like nicotine pouches, gums, and lozenges.
Mt Baker Vapor: Products Reviews
The company deals mainly in vapor juices that are available in many different flavors. Some popular flavors that you can pick include beverage, cereal, candy, dessert, fruit, menthol, tobacco, and unflavoured. They offer free shipping to anywhere in the U.S. for any domestic order that is more than $50.
One of the best things we noticed about the company is their wholesale section where you can buy vape juice in bulk at wholesale rates. Also, they stock a large flavor variety to choose from and the lowest wholesale rates so that you can enjoy huge margins by selling their products at your vape store. They also have a 'vape store locator' using which you can drive traffic to your store.
By being a part of the company's wholesale program, you can get vape juice bottles as low as $3.20 per unit. Also, you can use vast amounts of consumer data to reach the global audience and provide some great options to your customers. You can buy wholesale products directly from the company after checking out the free sample packs.
Mt Baker Vapor: Coupon Codes
Want great vape products at affordable prices? All you have to do is look for some promotional offers and discount coupons. Use these coupons during your next purchase with Mt Baker Vapor and you can save a lot of bucks.
Here we've listed some websites that you may check for any offers or coupon codes available…
Apart from looking at these sides to save a few bucks, you have an opportunity to make huge money by becoming a vape distributor. Yes, you read it right as a renowned brand named UPENDS is looking for distributors across the world for selling the highest-quality vape products. You can check out the products and make profit.
Concluding Part
New to vaping? There are so many brands available on the market that may make it challenging to pick the best. However, the key lies in determining your needs and shortlist products based on that. Also, it is always good to find a reliable vape company, go through their product reviews, and compare with other alternatives.