Vaping has gained immense popularity but any device is incomplete without its parts. Battery is one such part without which no device can work. It is a power source used to heat and vaporise the cannabis concentrates inside a vape cartridge. There are many types of batteries for different vaping machines, but the most common is vape pen battery with 510 thread.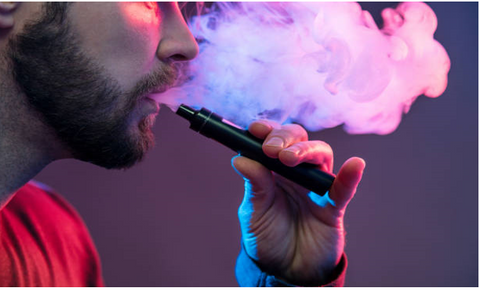 In this article we will discuss everything you need to know about vape pen battery with 510 thread. Let's dig deep…
What is a Vape Pen Battery With 510 Thread?
A 510 thread vape battery is a device that is used for vaporising and that's why it is an important part of a vape. The term '510' originates from one of the first e-cigarettes manufacturers, Joytech and it refers to '10 thread or screw heads at 5 mm'. In no time, this term became the standard for most e-cigs and vape pens. Today, most 510-threaded batteries and cartridges are interchangeable and compatible.
A vape pen doesn't have to have ten threads to be compatible for 510 thread battery. The term 510 thread vape refers the entire piece where the battery is the power source. The most popular vaping method these days is to use a 510-thread vape.
510 thread battery is now a universal thread design that is used in most vape product connections. All the attachments compatible with 510 can easily be switched with one another. It means that from cartomisers to tanks and dripping, everything can be interchanged.
How do 510 thread vape batteries work?
Vape pens with 510 thread are typically a rechargeable power source that vaporises cannabis oil. This oil is contained in a 510-thread vape cartridge. The battery heats up the oil in the cartridge and this turns into a vapor for inhalation.
Most oil vape pens have 4 major components: the cartridge, the atomiser, the battery, and the electronics. A battery is one such component that sends power to the atomiser as it contains the internal electronic circuitry to control the amount of power transferred.
Most pre-filled oil cartridges have a 510 thread and some of these batteries have buttons while others heat up when you draw. Some batteries also feature multiple temperature settings while others have a preset temperature. However, the choice remain all yours as to what device you need.
In simple words, battery transfers power to atomiser that heats the oil inside the cartridge so that its vapor can be inhaled. With more laws permitting medical and recreational applications of the cannabis plant, vaping devices powered by 510-threaded vape batteries are gaining popularity.
In order to have a flawless experience with your vape kit, all of the components need to work together. Though every component is of utmost importance, a battery may be used for years while the best cartridges are also recommended to be refilled a couple times.
To make it easier for you to understand vape pen batteries, we have included a video. Check this out…
A 510 Vape Battery or a Full Kit?
Without any understanding of vape battery dynamics, it will be difficult for you to decide whether yo choose a 510 vape battery or a full kit. Otherwise you may end up picking the wrong product or damaging the battery.
Well, majority of vape pen with 510 threading are full kits but there are plenty of options when it comes to your preferences. If you are new to vaping, you may not have an atomiser that you can include in your kit.
When it comes to choosing between the two options, investing in a full kit can be a wise decision. It will come with everything you need for a wonderful vaping experience. It will cost you a bit more but it is always worth investing in something good.
Here are a few features that you should look before investing…
Variable power or voltage settings
Pre-heat function
A simple one-button operation
Session mode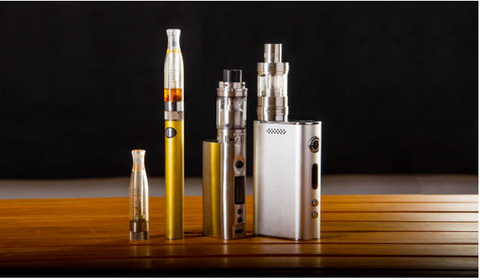 Different Types of 510 Thread Vape Batteries
There are so many vape manufacturers offering a wide range of products including different types of 510 thread vape batteries. Below we've mentioned some popular types so that you can differentiate between them and pick the best fit for you…
eGo Batteries: eGo-style batteries were the first vape pen batteries and used in early e-cigarette tanks. These dual-threaded devices could accommodate both 510 and eGo atomisers. The design consists of a button on the top that can be used to fire the eGo batteries and some also include LED indicators. Most batteries are compatible with all tools and chargers. The older versions were charged using 510-threaded USB charging units while the upgraded ones come with USB charge ports built into the device.
510 Oils Mods: These are a pocket-sized vape mod but compact in size and lightweight as compared to other batteries. The newest style oil mods are available in different sizes, with standard 510 threads. While most of these mods are draw-activated, some also come with a designated fire button and adjustable voltage settings. This feature helps to increase the power by turning it up. You can make cartridge installation easier by fitting the mod with magnetic adapters.
Pen-Style Batteries: The oldest versions of 510 batteries were more like pens and they were compact and light in weight. Most of the batteries were draw-activated and some also have LED lights to light up while vaping. Though most versions use the same chargers as eGo devices, the advanced have built-in USB charging ports. They also provide variable voltage settings and preheat function so that you know when the voltage is low. These settings send a low voltage pulse to heat the oil in the atomiser.
Vape Mods: These are advanced vape devices where the term mod is derive from modified flashlight. This is because the earliest mods used for vaping were flashlight tubes converted for vaping purposes. As far as using oil cartridges in vape mods is concerned, they must use a 510 connection type to allow air to flow from the bottom. The devices with such bottom airflow system are compatible with a variety of mods.
E-Pipe Style: Some vape batteries with 510 thread look like a pipe and give a feeling of 'smoking a bowl'. These kind of batteries feature magnetic adaptors allowing you to change the vape cartridge by dropping in a new one. In simple words, it has a classic look with modern function. It fits any standard 510 threaded cartridges and features a large battery capacity so that you don't have to worry about charging it frequently.
Keychain Style: It is a kind of next generation vape pen battery with 510 thread and very easy to attach any standard cartridge or tank. It comes in a keychain shape and some have spring-loaded 510 connections. These connections appear when you press a button. Also, these vape pen batteries come in a variety of shapes and sizes to suit different needs. You can either choose a typical FOB key or go for as compact one just like a keychain.
There are many types of vape batteries available on the market and they are simple to use.
Why We Use 510 Thread Vapes?
There are many benefits of using 510 thread vapes and here we've listed a few of them that you may want to know…
Portable and Lightweight: The battery and cartridge combination is extremely lightweight and that's why can easily be carried anywhere. Though the shape of a 510-thread battery may vary, the most popular is the pen style.
Cross Compatibility: There is cross compatibility between different vape batteries and cartridges which makes it an ideal choice. It means that all 510-batteries and cartridges will easily connect with each other.
Compact and Discreet: Vape pen batteries with 510 thread are discreet which means you can carry them in your pocket. Though they are available in different shapes and sizes, most of them are portable for providing convenience.
Dose Management: Most 510-threaded vape batteries have a timeout programmed into their inhalation cycle to manage the dose. It means the device can control the length and strength of a puff to ensure consistent and measurable doses.
Temperature Control: Temperature is an important factor to consider as compounds in cannabis activate at different temperatures. A variable voltage battery helps you better control the vape experience and choose the best temperature for your tolerance.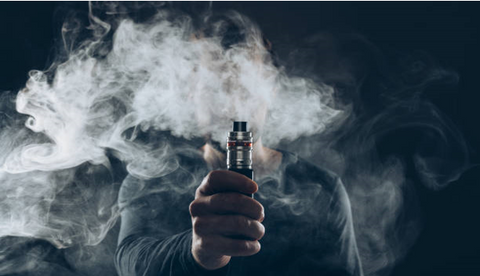 10 Best 510 Vape Pen Battery
If you want to use vaping THC oil or CBD oil cartridges, you will need to look for a vape pen battery. When it comes to reliable vape pen batteries, 510 thread vapes has continued to develop with the latest cannabis oil vaping trends. Most 510 thread vapes offer many features and advantages over other type of batteries.
Here we've listed the best 510 vape pen batteries available on the market…
Vessel Wood Series:If you prefer both aesthetics and functionality, vessel wood series comes in a variety of gorgeous designs. It features a 240 mAh battery with three power levels and can be charged via a magnetic USB cable or a docking station that is optional. The battery is compatible with most thread oil cartridges. The new models feature a wider transition module to accommodate wider cartridges. Other features include LEDs to indicate battery life and power settings along with different power or voltage settings.
O2VAPE Flip Ultra: If you are looking for something with interesting features, the Flip Ultra could be your right pick. It comes with a single flip of a switch and swings open to reveal the tank. The device packs an array of features including a bright display that shows things like puff count, battery life, voltage etc. It packs a 650 mAh internal battery and compatible with any average oil cartridge. Other features include a micro USB charger, the voltage range of 2.7 to 4.8 V. It can also be charged via Lightning.
Vessel Compass: If you want something compact yet powerful, the Compass can be your perfect choice. It is a tiny device with 3 power settings ranging from 2.8 to 3.6V and packs a 550 mAh internal battery. The device comes with USB-C charging and provides enough airflow. It is compatible with most 510 oil cartridges and keeps your oil cartridges safe. The Vessel Compass series vaporiser battery features protected drop-in cartridge design and comes with enhanced airflow. Also, it offers numerous alternatives and anticipated heating.
Linx Hypnos Battery: If something colorful and vibrant is what you are looking for, Linx Hypnos Zero 510-threaded Battery can be an ideal choice. It comes in a different blend of colors and is compatible with the Hypnos Zero atomiser as well as most 510 oil cartridges. The sleek and discrete device features a 650 mAh internal battery that is said to recharge in just 1 hour using USB. It is available in stainless steel or iridescent steel. It is the replacement for the Linx Hypnos Zero Vaporiser.
PCKT One Plus: If you are looking for a high-end pen-shaped unit, PCKT One Plus can be your choice as it comes with some improved features. This 510 thread vape has a 660 mAh capacity and made of a solid block of metal. It has three heat settings for vaporising THC and CBD oil cartridges. There is also a magnetised gold connector to make it easier to insert the cartridges. The recessed oil cartridge slot provides it good protection and the device is easy to use as all you need to do is five clicks of the button to turn it on.
Ccell Silo: If you prefer a box mod kind of battery over a traditional vape pen, it can be a great pick. This draw-activated device has a 500mAh internal battery and comes with an atomiser connection. There are a magnetic connection system for cartridges along with two 510 adapters in the kit. As far as the power settings are concerned, it doesn't come with any of such thing but it also makes it easy to use. Moreover, it is compatible with any 510 thread cartridge and considered a good option for new vapers.
Kandypens Special-K: If you have been looking for a weed pen-like device that also performs excellently, Kandypens Special-K can be an option worth considering. It features two 1 ml tanks and the temperature control battery comes with three heat settings. The vape is portable and convenient as it comes with one-button interface and simple operation. However, there is no MicroUSB or USB-C charging. The box contains the pen itself, USB charger, pen cap, and 2 oil tanks.
Kandypens C-Box Pro: If you are looking for a device that is specifically designed for higher voltage requirement tanks, you can consider this option. It is meant for oil tanks with a 510 connection and powered by a 390 mAh battery. The device has magnetic adapters which means you can simply drop your tank into it. It can be charged using a micro USB and also has four variable voltage settings ranging up to 4.0V. It is just 3 inches tall which makes it an easy to carry device.
Tronian Nutron: If you prefer a 510-thread vape pen battery that features universal compatibility, you may consider Tronian Nutron. It comes with 3 voltage settings and powered by 230 mAh capacity. The device is considered good for those who use carts that aren't compatible with direct flow devices. The battery can fit all diameters of cartridges as it is designed for use with most oil vape cartridges. Also, it comes with a pre-heat mode to warm viscous oils before vaporisation.
Yocan Wit: A simple yet effective mini-mod 510 thread battery that features a single button to power the device. It comes with 3 on-board voltage settings and powered with a 500mAh battery. It also comes with a magnetic connection adapter and can hold 510-threaded cartridges between 9 - 11.5mm in diameter. This palm-sized device can be a great option for a portable cartridge vaporiser. Some other interesting features include hanging hole, oil level window, micro USB charging, and indicator lights.
A 510-thread vape battery can be used with a wide range of atomisers and a good battery should provide a solid connection. When you are looking for a 510 thread vape battery or any other vaping accessories, it is important that you know different types of products available. This will help you find what you are looking for.
How Long Does a 510 Thread Battery Last?
As portable vaporisers rely on batteries, it is extremely imperative that you know how long does they last. Battery is the main power source or we can say the central driving force behind these vape devices. Whether you're using a portable e-liquid vape or a dry herb vape, batteries male sure that there is power to fuel the device.
How long a 510-thread battery lasts depend on two main factors: the voltage or temperature at which the battery is heating and the number of puffs. On an average, most batteries should last for about 5 hours before needing a charge. These type of batteries tens to have more battery life as compared to the standard pen-style batteries.
A battery life indicator could be a helpful feature when you want to know how much battery is left. All you will have to do is click a few buttons and check out the lights like green means a full battery, yellow or orange means it is getting low and red means it is time to charge.
The quality of a vape pen battery also depends on how well or fast it can be charged. A 510 lithium ion battery may take from 45 minutes to over 2-hours to fully charge. However, there are also some advanced options available that take only few minutes to fully charge.
Here are a few things to do if your 510-threaded battery stops working…
Make sure that the cartridge is fully connected to the battery.
Make sure the device is charged.
Check if the cartridge is over-tightened as it can inhibit the battery from properly working.
Check for any blockage in the airflow.
There should be oil in the cartridge.
If it is still not working, contact the manufacturer.
If you want to travel safe, here are some tips that you can follow…
When traveling, it is a good idea to disassemble the cartridge from the battery to make sure that there is no accidental activation.
Most airlines require their passengers to separate cartridges and batteries for safety purpose.
You should also consider the laws and regulations of the destination to make sure there are no penalties for using a vaping device.
Make sure that 510 batteries and cartridges are legal at the place you are heading to avoid any legal issues.
The Final Thoughts
Oil vape pens come in many shapes and sizes with different features and designs. However, the sheer volume of options available on the market can make it challenging to find what's better then another or which one is right for you.
There are many factors that you need to consider when buying a vape pen battery with 510 thread. But in the end, it all depends on your specific requirements that what you need. Knowing your needs will help you pick the best product.
Therefore, we've decided to compile something useful rather than just filling in some product reviews. This way you can get all the important information at one place and find the best vape pen with 510 thread. 
You can always find what you are looking for, all you need is right information and right platform to look such as UPENDS. This could be the place where you can explore a wide range of products and find the most suitable fit for your needs.